20/July/2021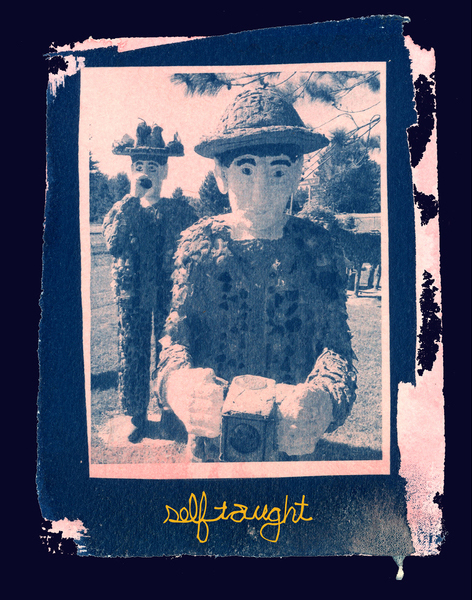 The new Up Around The Sun recordings will be coming out on dongiovanni records. You can order here. This release will be a book of toy camera photos of Visionary environments with portraits of their creators + new music from Up Around The Sun.
There will be 2 art group shows happening in Austin August 7 that I am part of. One at Cloud Tree and one at Martha's Contemporary.
Depending on what happens with the Covid "re" surge , Up Around The Sun might be playing the first weekend of September in Hot Springs Arkansas along with showing my art.
8/March/2021
The show at Marfa Open went really well. I will be going back at some point to paint a mural there and curate a group show for them. Next up is a show at Webb Gallery in May. I will be showing the panels I painted for the Ghost Notes book. You can get that here. In late September I will be going to Malaga Spain to paint a mural, have a solo show, and talk at the University there for the Moments Festival. They will also be printing a book.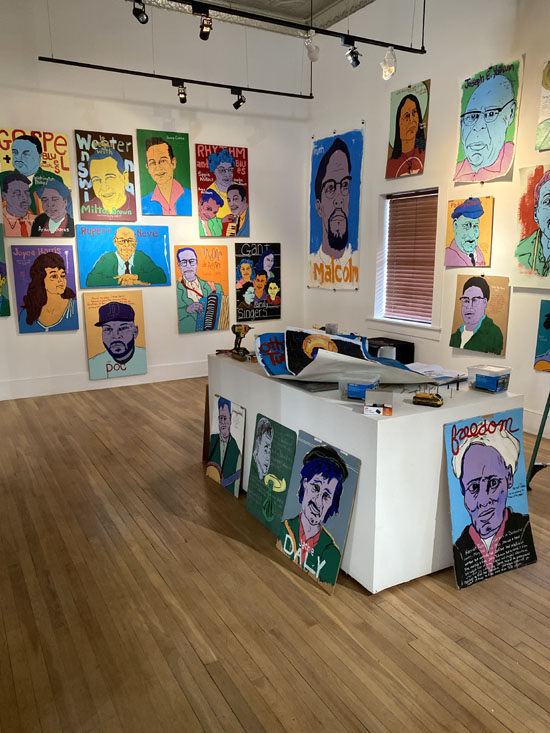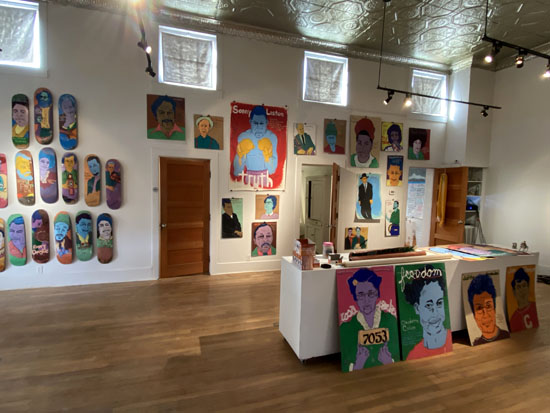 10/October/2020
If you want some art from me with the added bonus of helping out some folks with what they are doing, there is a lot online right now.
Nena Anderson Cote asked me to paint her cast for Keep A Breast. October 28 is the last day for bidding.
Destroy Art Inc. asked me to be a part of their Homeland Insecurity online exhibition and sale . Lots of art and artists to find out about here.
I am donating my sales to Montana Pool Service
I have pieces for sale in Melody Jean Moulton's new gallery in San Diego called Trash Lamb
YHIWYH The Indie Project is a group show of Musicians that also do visual art. I have pieces for sale here and here, too.
You can get Ghost Notes on Amazon now
If you want to hear me talk about me and my world (skating, surfing,bands, art, history, etc...), I am on the Talkin' Schmitt podcast. It's long!
I am also part of this show/print series that Janette Beckman, MorningBreathInc, and Industry Print Shop have put together: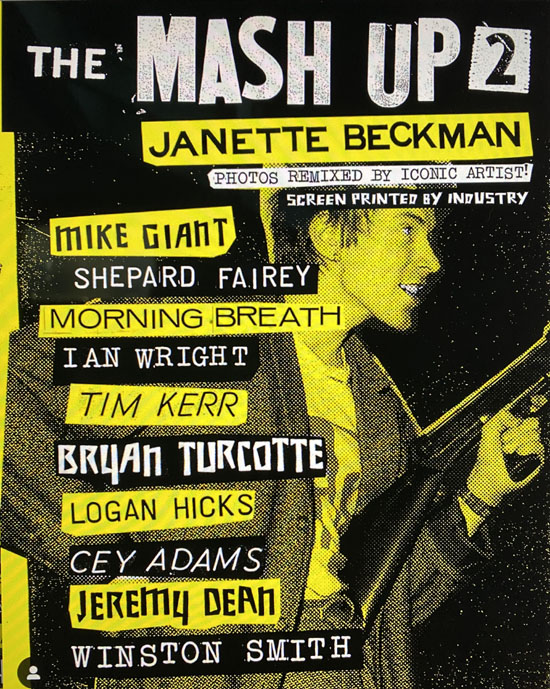 27/August/2020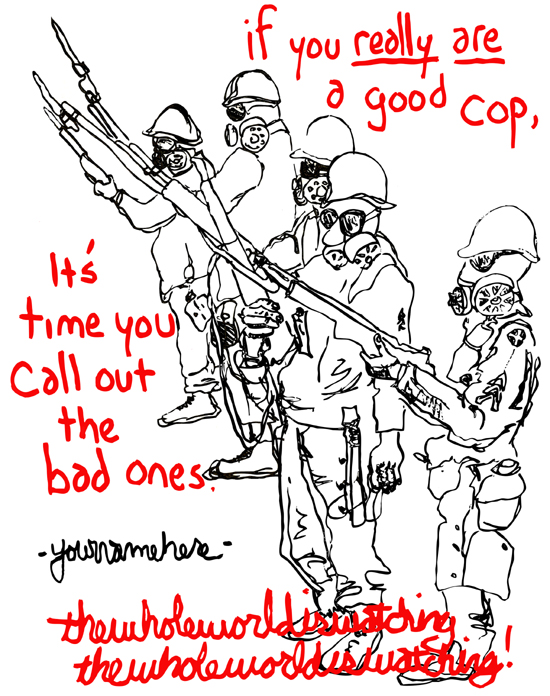 Michael Sieben asked me, along with some other artist, to donate some art for something he has put together with Threadless in Chicago. It's called Coalition For Change. You can get prints, t-Shirts, tote bags, etc..... with the proceeds going to help out organizations that Threadless has chosen in Chicago. I chose The Chicago Freedom School where they are teaching kids the same ideas that were first taught by SNCC in the early days of the Civil Rights Movement.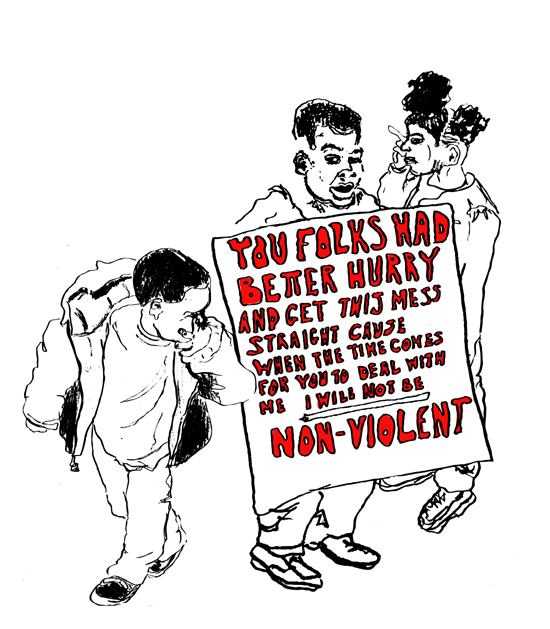 I was honored to be asked to be in this show coming up. All info for the show and tickets can be found here. Bring the noise indeed!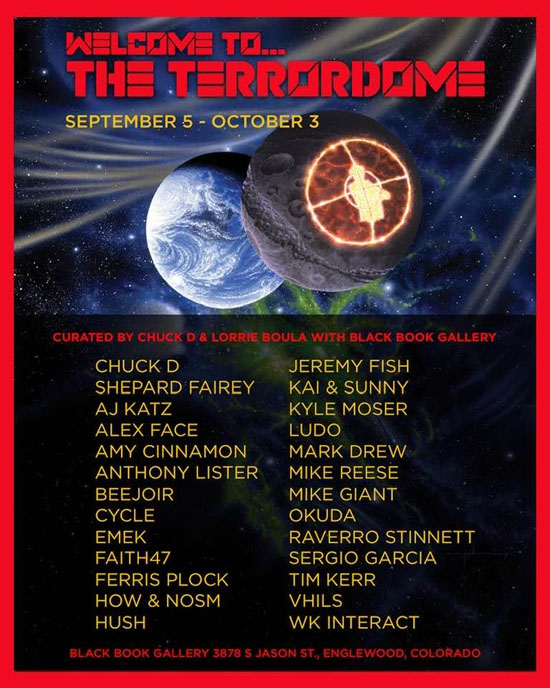 01/January/2020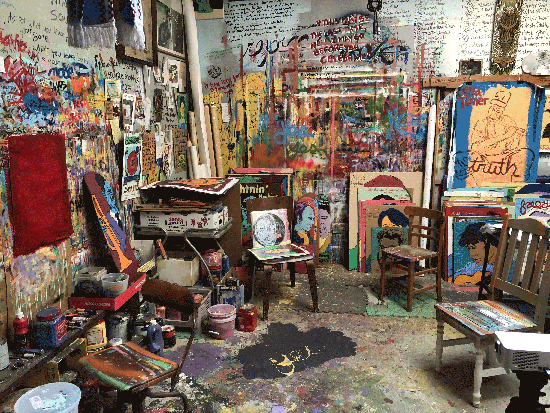 I hope everyone has a good 2020. As always, have paint, will travel (smile). There are 3 new boards on The Killing Floor site. The book I did the illustrations for [Ghost Notes] can be preordered at Amazon. Webb Gallery has some pieces I have done for sale in case you are looking.
30/November/2019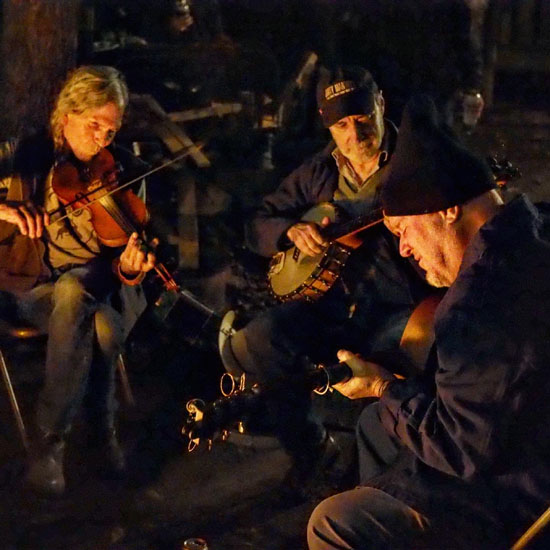 Dec 4th Wednesday, Up Around The Sun is playing at The Cactus, with Ken Waldman (the fiddlin' poet). Pretty much the same idea as what we did a while back at the Long Center. January the 12th (Sunday), there will be an art show with Bruce Webb and Will Johnson at the The Kessler in Dallas. The book release for Ghost notes will be Saturday March 21 at 2 p.m. at the Oakwood Cemetery Chapel. Up Around The Sun will play and I will have art for sale. The book is written by Michael Corcoran and I did the art. It's about Texas Gospel, and how it's the root and influence for a lot of the music we have today.
6/September/2019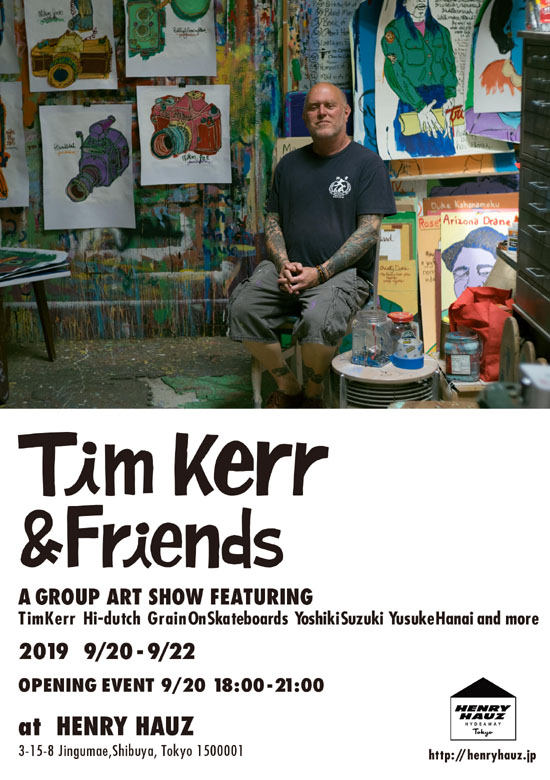 Friday Sept 13, I am part of a group show

in Fukushima.

I am also painting a mural with HiDutch and Yusuke Hanai at a kids camp, also in Fukushima.

Friday sept 20th will be a pop up show in Tokyo at Henry Hauz

13/June/2019

coming up for June...

Seattle in August and Japan in Sept

10/April/2019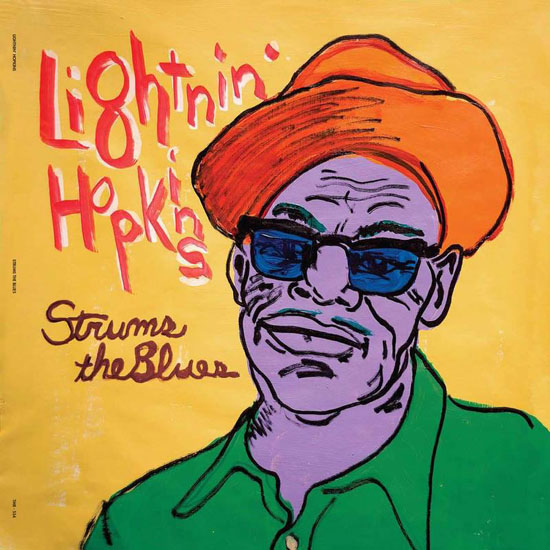 Third Man Records is reissuing a Lightning Hopkins record and asked me to do the cover.
May 4th, Kansas City, Escapist Skate Shop and Gallery group art show 1965 - 1987 - 1999. Works by Henry Jones, Tim Kerr and Michael Sieben
May 16 -22, SOTA School Of The Alternative @ Black Mountain NC. I am teaching that week.
June 1st weekend, I am painting a wall on the music building of the oldest Elementary School in Los Angeles (ChinaTown)
June 21st, Lowe Mill, Huntsville, Alabama art show
August, second weekend Studio E in Seattle The Eyes Have It big group show curated by me
In September I will be headed back to Japan to paint a mural at an elementary school in Fukushima with Yusuke and HiDutch . There will be 2 pop up art shows as well.
The first weekend in November will be a solo art show at Vitrine in Albuquerque New Mexico.
I am working on going to Hawaii sometime next year for a show. As always, have brush, will travel. Let me know if you have a place and would like me to come.
31/December/2018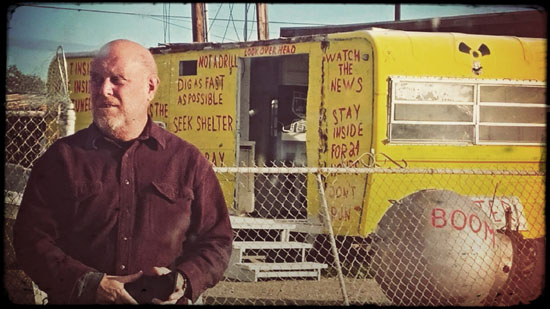 2019, here we go.

12/August/2018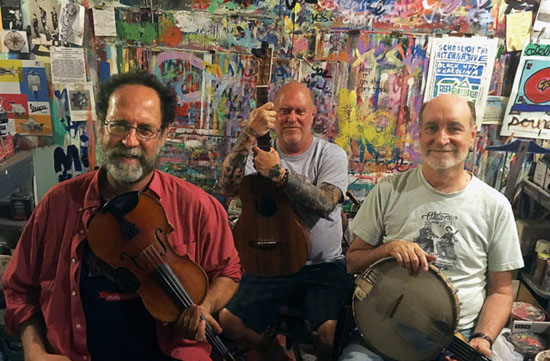 Up Around The Sun is playing at the Long Center with Ken Waldman on Saturday, August 18th. Proof positive you have no idea what might could happen next!

22/May/2018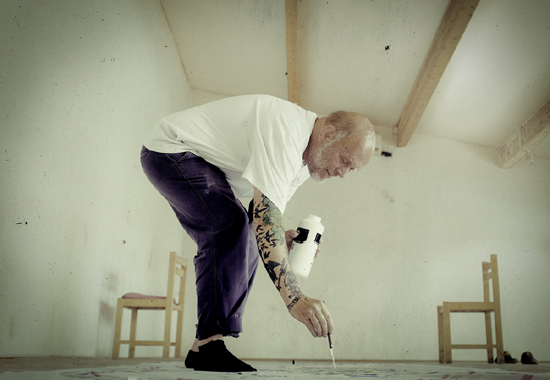 Max took this photo. Next up is helping Beth with a class at the School Of The Alternative in Black Mountain, NC. Then it's off to California to paint a mural at 10th st. Elementary School in downtown Los Angeles, a pop up show with lots of great folks at Cerritos College (thanks to Hagop) and play music with the kids at Wirtz Elementary! Also with a lot of great folks. Then itss off to San Jose for a solo show at Seeing Things Gallery and a possible mural in Oakland. Then July 9th starts a week long zine class at the Coyote Cental in Seattle. The week after I am in Portland for an art show with Adam Young and Mike Combs at Union Knott.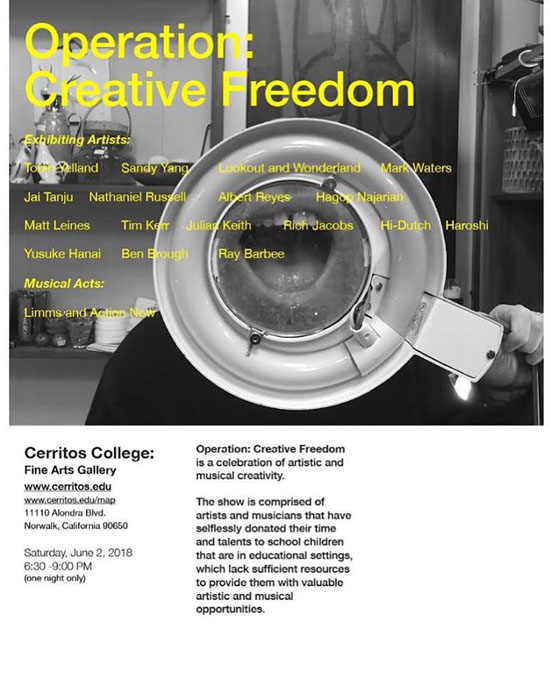 5/March/2018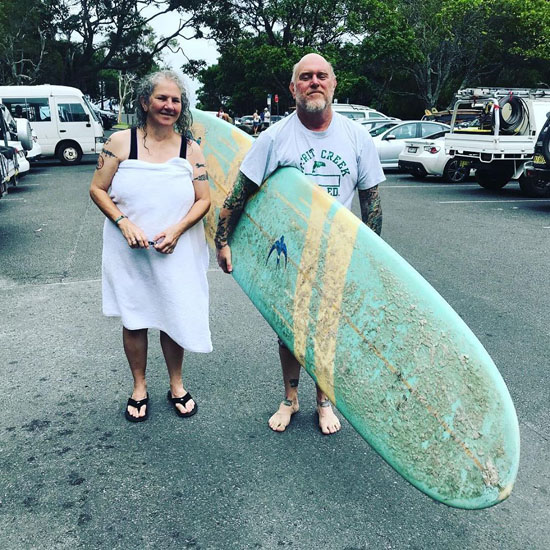 First of all, here is a pretty great short that our friend Ben did for Up Around The Sun days before Beth and I left for Australia.
Australia was really great . A painting of Peter Norman was delivered to his daughter! and a mural and art show happened at the Byron Bay Surf Festival.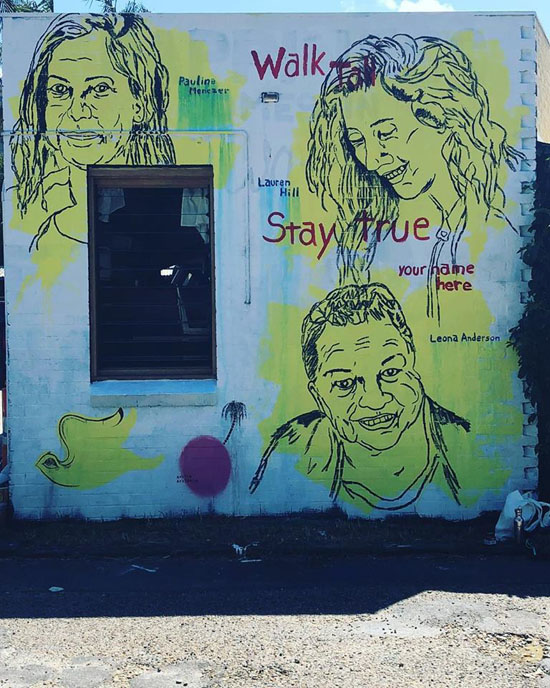 Coming up March is a show at the Neighborhood in Dallas with me, Yusuke, Hi Dutch and Michael Sieben. There will be a closing party with all the artists Saturday March 31 and Up Around The Sun will play.
I am painting with Peelander Yellow Sunday the 11th (my birthday) starting at 1, and Up Around The Sun Will Be playing at 5:30.
Thor and I are having an art show here in Austin that opens March 17 and Up Around The Sun is playing at 5.
8/February/2018
Thought you might like to see this short about Up Around The Sun that Ben just made ..... share if you like (smile).
UP AROUND THE SUN from The Bear on Vimeo.
3/January/2018
2018. Here we go.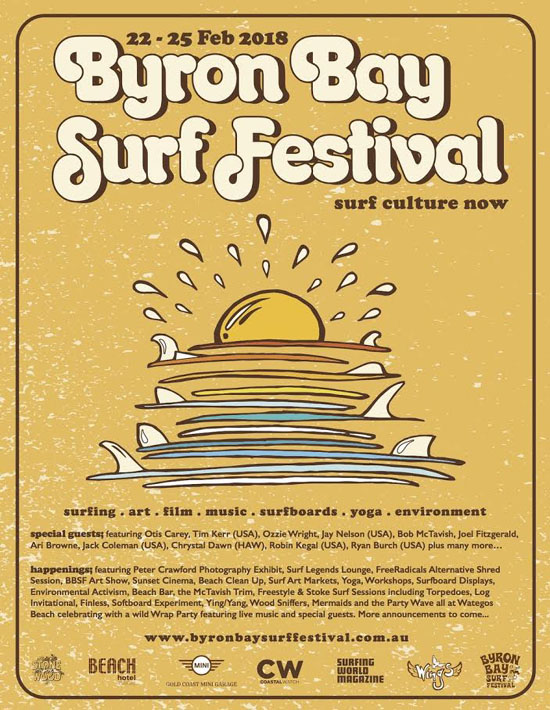 10/December/2017
1st batch of Byron Bay surfers for a show at the Byron Bay Surf Festival Feb. 22-25th, and yep , Beth and I will be there. (big smile). I grew up 20 minutes from Surfside Beach on the Gulf Coast of Texas. I began physically surfing in Jr. High, after mentally surfing on steel and clay wheels in elementary school through the early 60s. By 1970, my first year in High School, I had made my own twin-fin shortboard and was going out to the beach anytime I could get a ride. As cool as surfing was to me, surfing was absolutely NOT cool with the majority of my so-called peers. It did not help that all my close friends were older so that by my junior year, I was pretty much the weird loner kid who listened to John Martyn, Nick Drake, soul music and country blues instead of Deep Purple and Black Sabbath. High School was not a great memory for me, but music, surfing and Beth got me through it. My graduation summer trip was to surf up and down the west coast with a friend. I was about as hardcore as you could get about surfing though I did not really read the magazines or know the names like I did later with skating. It was just something I did, like breathing, and like breathing, it saved my life.
I headed to Austin after that summer of '74 to be with Beth and go to college. Since the beach was three and a half hours away now, I started skating on the then brand-new urethane wheels that had just come out. As the years went by, I got caught up in the whole DIY movement. Being in bands, helping book shows, recording bands, and making art took the front seat. I slowly stopped physically surfing... though mentally, I was, and still am , surfing every time I step on a skateboard. After 25+ years of not physically surfing. This last year or so, I have slowly been bringing the physical side of surfing back into my life and now long to head right, and slide along the wall of waist-to-chest-high mellow waves. For the rest of my waking days and dreaming nights.
I am really looking forward to this and giving something back to something that has always had a part of my soul.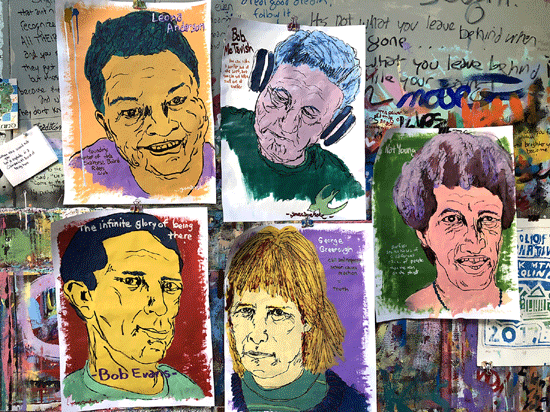 3/August/2017
#miishkooki I first was aware of John Maloof and Vivian Maier through a street photography site. Seeing the photos that Vivian Maier had taken was a kick in the butt and a call to arms to start taking photos again. I thanked John then, and I am excited now to do this show with him. Come say hello and support John's gallery when you can. He is one of the good ones. Saturday August 26th in Skokie/Chicago. I am painting a mural there, too, a couple of days before the show.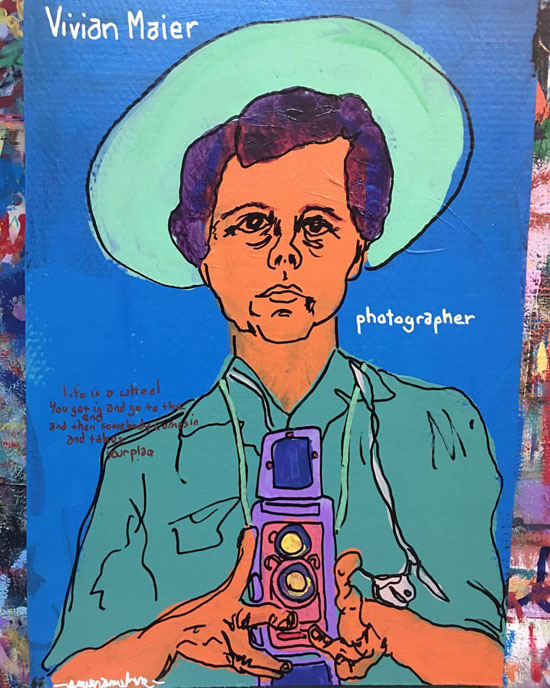 13/July/2017
I am really proud of this mural that I did in Birmingham, Alabama. I hope it causes more murals in that city.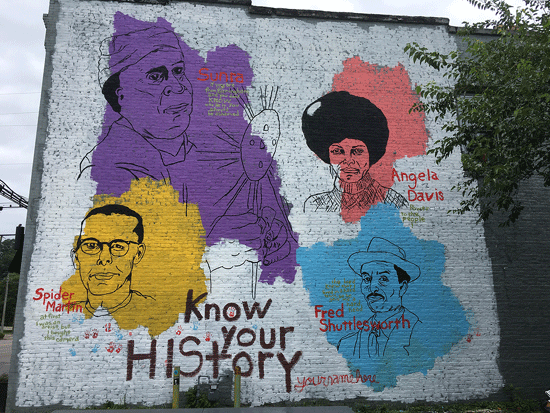 I will be writing/painting a sort of Red River district history on the wall at the corner of 7th and Red River with a possible big mural at Red River and 9th. There is an art show opening this Thursday (July 13) at the Safe Room At The Texas Theatre in Dallas. August 26th, I will have a solo art show at John Maloof's gallery in Skokie just outside of Chicago.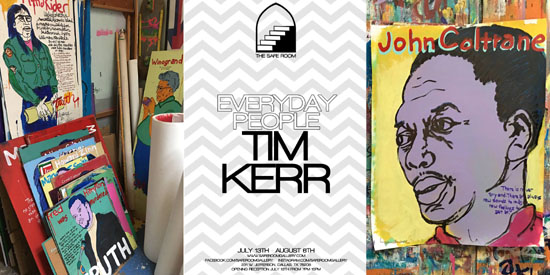 14/April/2017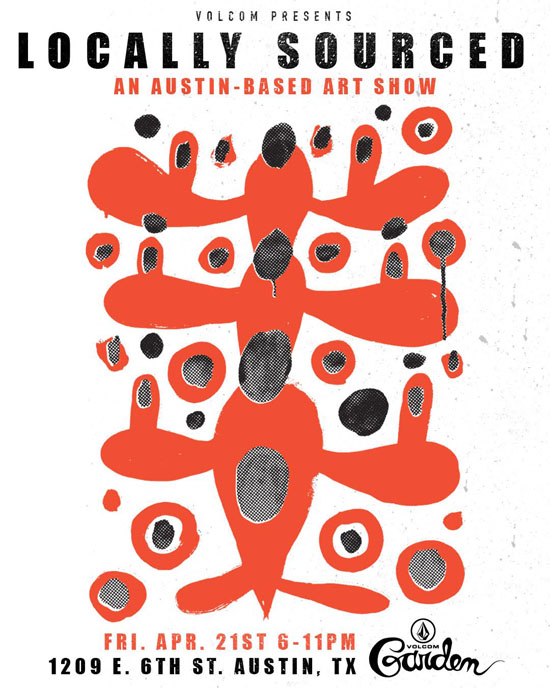 Friday April 21st is the opening of Volcom Garden here in Austin. Michael Sieben has put together a group show for it and asked me to be a part. Up Around The Sun will also be playing at it as well (8 pm). May 6-12, I will be in Black Mountain, North Carolina, teaching a class in doing a mural for the Alternative School. Also that weekend (May 6/7) and the following weekend (May 13/14) I will be showing art for Austin's WEST at the Yarborough Library. June 6th from 2-5 will be the BBall Junkie solo show.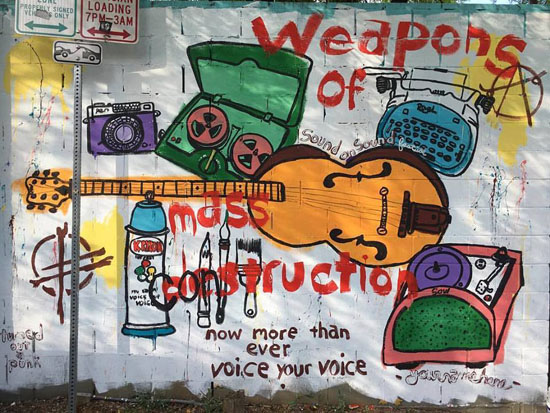 6/February/2017
In these times, now more than ever voice your voice! This last week in Seattle doing this mural for Coyote Central, has really shown me once again the power of self expression. My friend Rich said it best .... "share your art, there is a drought." In the works or on the calendar. Third Man Records is reissuing the Poison 13 records. Big Boys doc is still in process. Still saying it will be released this year. Next up for art .... I am part of a group show at Elbersons Fine Art Center Salem College. It will be Black Mountain School attendees from last summer. There will be a group show at the new Volcom Gallery here in Austin in March. I will be in WEST this year in Austin at the Yarborough Library April - May. In the works is North Carolina, Chicago (Milishkooki Art Space), New Jersey and Indiana. I am REALLY hoping I get to do a SunRa mural in Birmingham as well!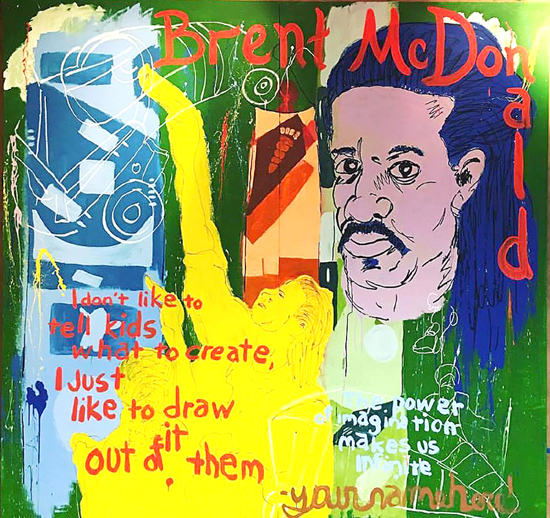 7/October/2016
MonkeyWrench is going to Australia! Shows from November 17th-25th and an art show "pop up" at Outre in Melbourne (opening party Saturday at 2 on the 19th). Between now and then MonkeyWrench is playing at Sound on Sound (Sunday late afternoon). There is an art show with Chris Johanson & Jo Jackson among others, here in Austin at CoLab Projects opening Friday November 11th, and I will have art up with Lydia Emily and Billy Bishop at Leona Gallery for East, the second and third weekend of November. You can get art from my show in Portland at AKA PDX through October.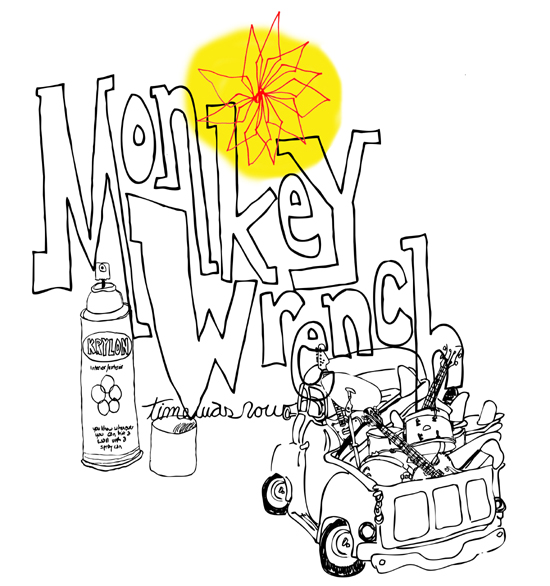 4/August/2016
Making a concerted effort to get music back into the equation and add an old friend (surfing), to the mix. Begin today ..... This Short for Arts N Context is now in rotation for KLRU / PBS.
upcoming ART
August 18th weekend Beth and I will be in Dothan to paint a mural for the Boys and Girls Club there. September 3/4 is an art show in Dallas at Neighborhood. October 1st is a art show in Portland at AKA PDX. November 20-26th is a pop up art show at Outre in Melbourne, Australia.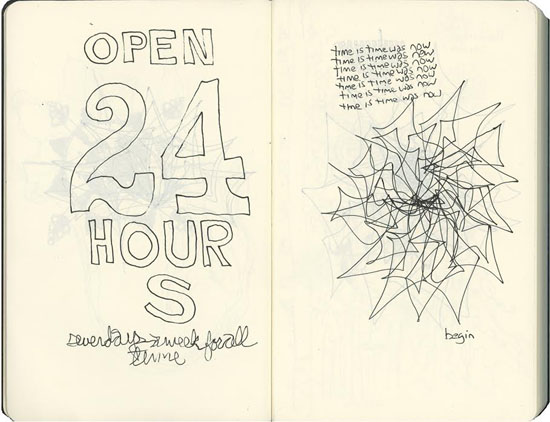 upcoming MUSIC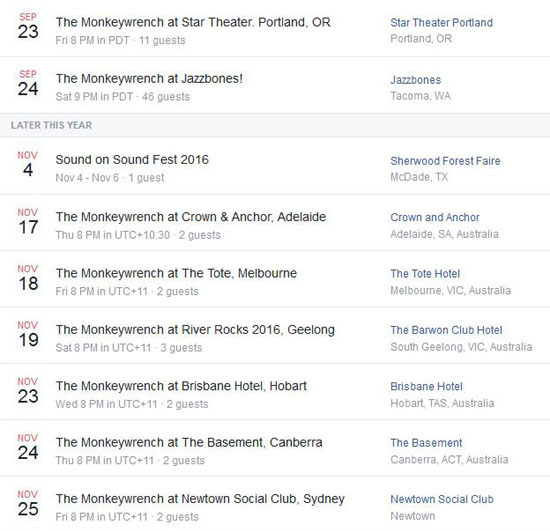 18/June/2016
The back to back experiences at Wirtz Elementary School in LA and Black Mountain School in North Carolina were really AMAZING!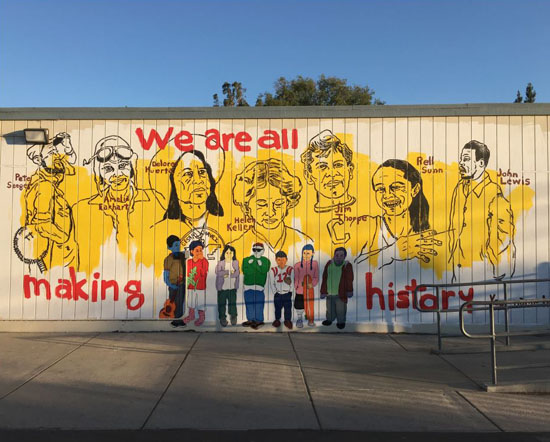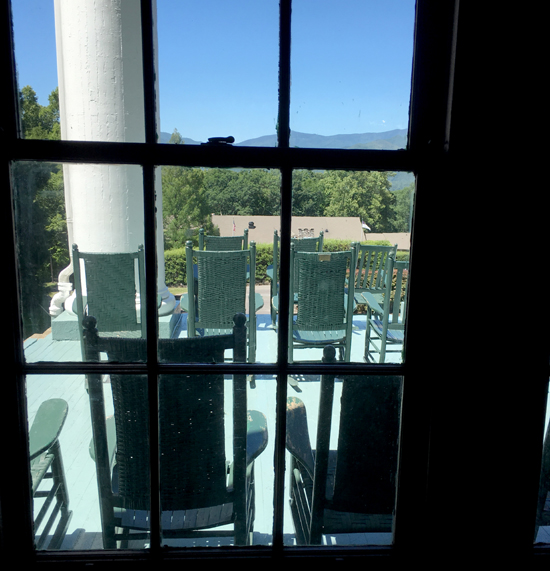 June 25th is a one night only pop up show at Hardy & Nance Street Studio in Houston Texas ....6-9+ brought to you by the Paper & Space Collective residency July 9th opens a solo show at Studio E in Seattle. August 6th opens a solo show at Daniel Rolnik Gallery. September 3rd opens a show with Will Johnson at The Neighborhood in Dallas. October 1st is a solo show at akapdx. The Big Boys doc that Joe Salinas is making is moving along and is slated to maybe debut at SXSW March 2017.
As far as music ..... MonkeyWrench will be playing some shows in Portland and surrounding area in October to raise money for airline tickets to Australia! in mid November. We will also be playing Sound On Sound festival here in Austin the first weekend of November. 2 records have been recently released that I was involved in ..... Total Sound Group Direct Action Committee 's last recordings are now on vinyl .... and the last Lord High Fixers last cd release on In The Red is now being released on vinyl through Omentum.
29/April/2016
So the posters for the ATP poster show that did NOT happen, are now on sale here. All the posters are great so get what you like but I will say that MonkeyWrench is trying to go to Australia in Nov so if you buy the one that I did, it goes straight into the travel fund (smile).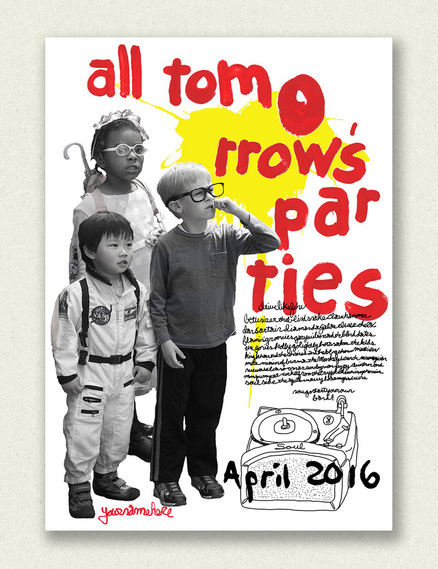 9/April/2016
60 times around the sun and time to start updating the site when we can. Thanks so much to Hugo for setting this thing all up way back when, and Ryan for taking it under his wing and keeping it going for me.... really big smile to them both. Here is what is coming up ..... MonkeyWrench is playing CrockShock in Seattle, Thursday April 21st then ATP, now in Manchester, Sunday April 24th and last ..... London on Tuesday, April 26th.
There is talk of a possible FunFunFun appearance Nov 2016 for Austin texas 1st up for art is a new mural the first of June at Wertz Elementary school in Watts, Ca. June 9th I am honored to have been chosen to be a guest lecturer at the new Black Mountain School Project in North Carolina. Really humbling to get to be a part of that history.
June 25th will be a show in Houston ....details to come July 8th will be a solo show at StudioE Gallery in Seattle. August will be a solo show at Daniel Rolniks new gallery in LA area .... more info to come September I will be back at the Neighborhood in Dallas with Will Johnson. October is a solo show in Portland at AKA PDX. more in the works .... one foot in front of the other.
also check out the downloads here ....we are fixing the links and adding to them ....music, videos, etc... The Big Boys doc is set to be finishing up this fall in hopes of a SXSW debut March 2017. Total Sound Group Direct Action Committee's last recordings is out on a split release from Ben Webster (Insect Records) and Mark Twistworthy (Twistworthy Records) AND there will be a vinyl version of the last Lord High Fixers record with extras coming soon as well.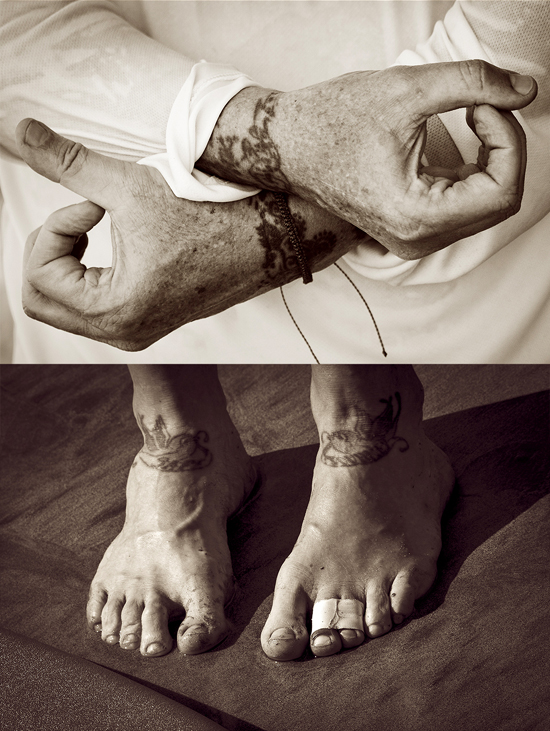 9/February/2016
There is a new gallery in Austin. Please come to our opening friday March 4th. Art shows coming up in Seattle (July) and MonkeyWrench will be playing in Seattle April at CrockShock (thursday April 21) before heading to England to play ATP in Wales (sunday April 24) and an after show in London (tuesday April 26).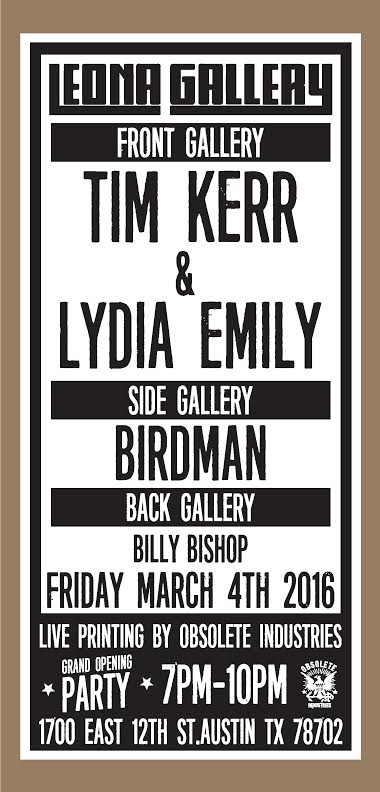 9/December/2015
Not 1 but 3 articles! In self expression, the only validation you need is your own... but it is pretty cool to be recognized sometimes. Thanks to Wez Lundry, Michael Sieben, and to Sandy Carson for the great photos. Really big smile seriously, I am in this thing 3 times .... I bought 2!
AND looks like MonkeyWrench will be playing ATP Wales in April.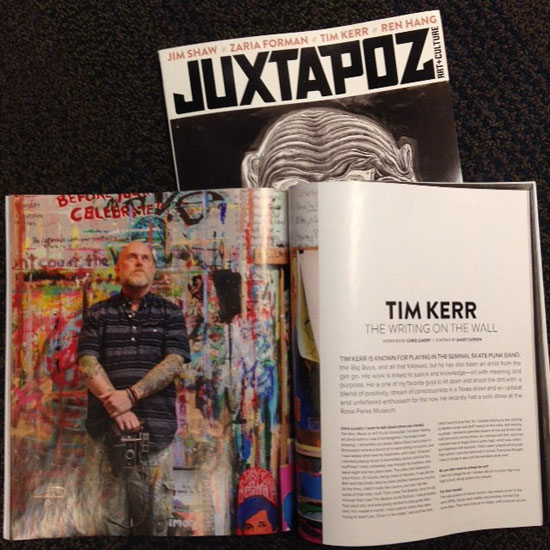 4/November/2015
East Austin Studio Tour 2015 is coming. Be sure and put stop #394 - Pack Film Pack - on your agenda. Sean Carnegie, Woody Welch, Craig Crutchfield and Myself would love to see you. Beth and I will be in Huntsville Alabama for the art show I am doing at Lowe Mill.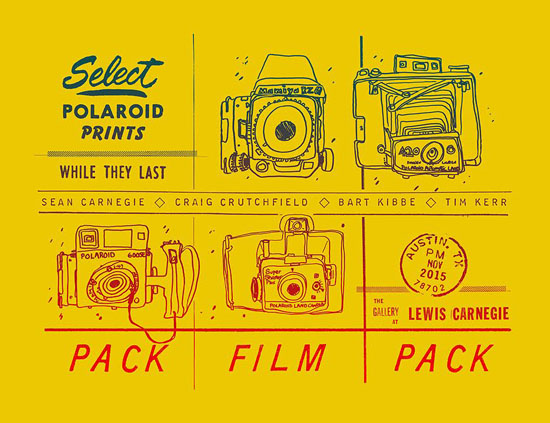 26/April/2015
We made it home! Japan for 2 weeks, home for 4 days, then off to Montgomery for a week ..... We did it!! I cannot express how honored I was to get to do this show at the Rosa Parks Museum and the mural for Montgomery. It is one of the biggest things I have gotten to do in my life along with marrying Beth. If you are anywhere close, and you are part of Beth and my extended family, I will be really really bummed if you do not go see the show and mural. The art show will be up until June 19th. I want to thank everyone that helped with the mural and came to the show. Daniel Scott Neil and Creighton Tynes, I can not even begin to know how to thank you. It is really a big big deal for me. The red names around the border are local people from Montgomery who had a LOT to do with helping out during the bus boycott. My way of thanking them for what they didThanks to all that fed our animals. We love you all. This photo was taken by David Campbell.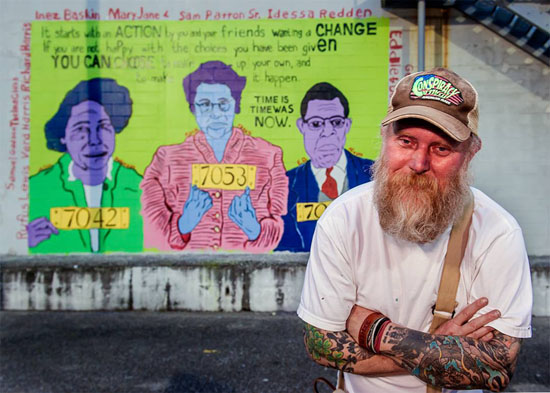 16/March/2015
So here is a 1 camera rough of the sunday shoot of Up Around The Sun. Really proud of the record Monofus Press put out of us and I hope at some point we will start playing out and about more. If you are here in Austin , come see us wednesday for Third Man Records Blueprint Pop Up.
BLUEPRINTS + Grand Opening Reception
Wednesday, March 18th, 8pm – 11pm
15/February/2015
the Big Boys documentary is now called ..... You Can Color Outside The Lines, The Big Boys. The next art show will be at Folk Alliance International in Kansas City MO. feb. 18-22. Jerry and I (Up Around The Sun) will be playing there on that saturday at 3. There will be the annual group art show they ask me to put together at End Of An Ear through the month of March. Beth and I will head for Tokyo for a 4-man show I am in at Beams Cultuart on friday April 10th. Then the week of April the 20th, we will be headed to Montgomery Ala for my solo show at the Rosa Parks museum. More shows coming up in June in Dallas and San Francisco at Needles and Pens. Last but not least, check out this interview with Lomography.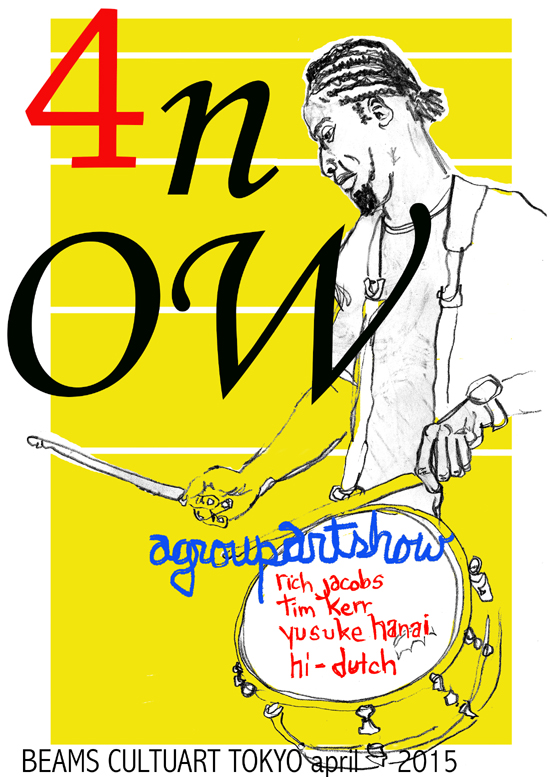 24/November/2014
Saturday Dec. 13th, I will be in San Jose at Seeing Things Gallery. It's a group show with a lot of good people in it, that Rich Jacobs has put together. Me and him will be playing music at it as well.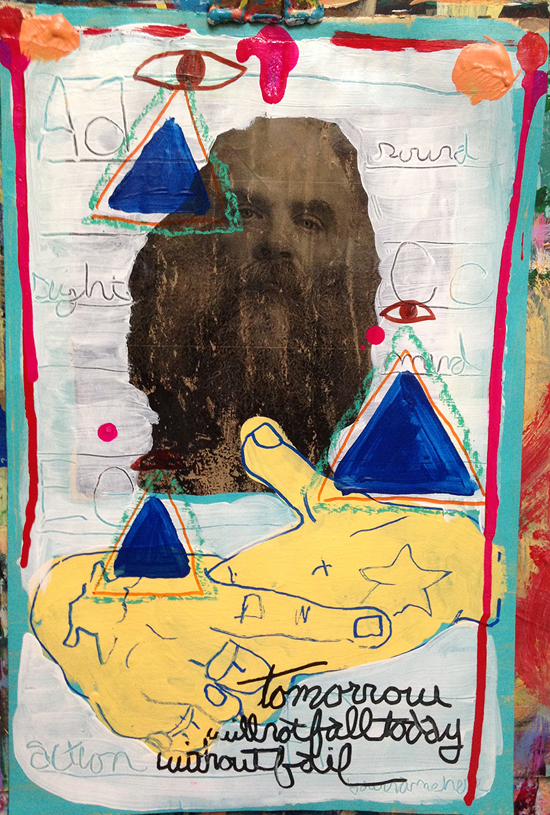 6/October/2014
Just got back from Victoria where I was one of many artists painting on an abandoned bank. It was hosted by the folks at Film Exchange who are working on a documentary about street art in Victoria. It was a really cool experience. Speaking of Documentaries .... Joe Salinas is starting work on a Big Boys doc.
Next up is the TurnTable Tour that came about from the idea of touring art and artist the same way bands do with their music. It's a call to arms to start something up in YOUR town with your friends and their friends and then share the info, so maybe a network could startup just like we and many others did way back with the music. October 11th I will be in Houston for SkateStock.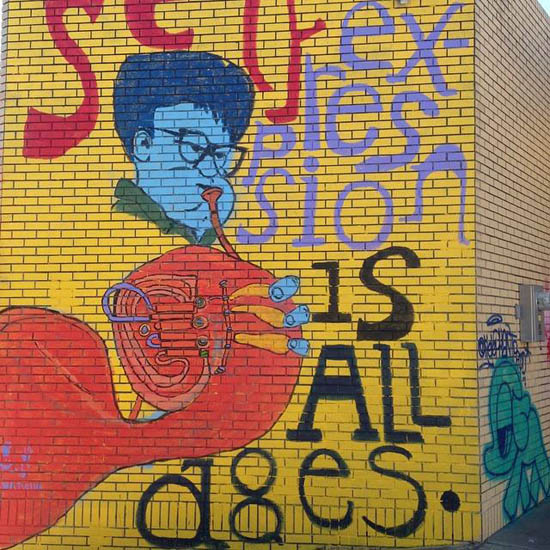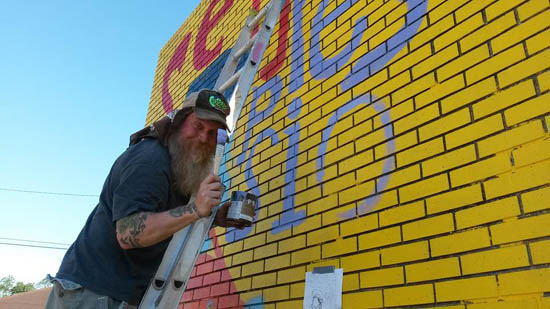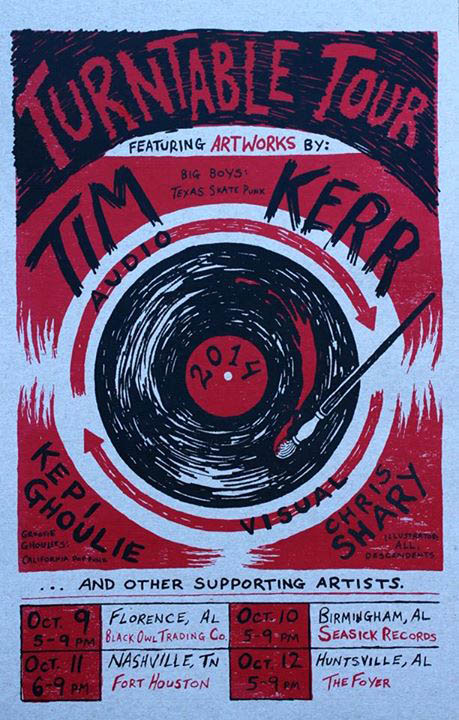 10/July/2014
Spent the weekend painting 2 murals here in Austin with Lydia Emily and her friend Lindsay Carron. I was honored to be on 2 different photography sites: Eric Kim Photography and The Inspired Eye.
You can get more Big Boys reissues from Light In The Attic and there is a new tribute record that you can get here.
Next up is recording the Chemicals in Portland and then a show in San Antonio with Brian Phillips Thursday July 31 at Hello Gallery and oh yeah ... I had art in a Kevin Durant commercial!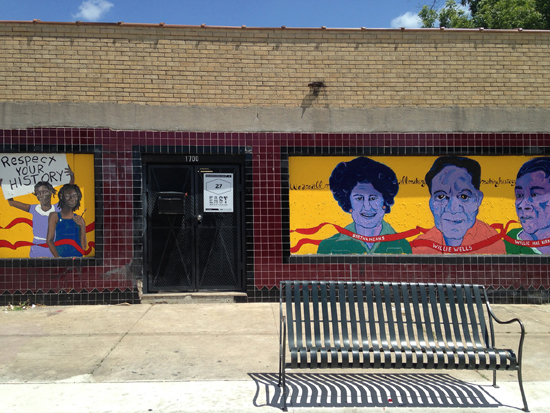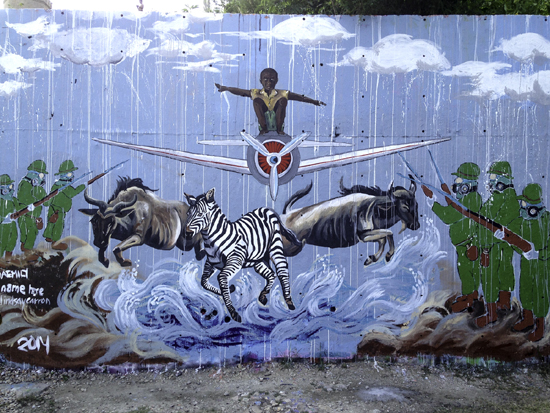 20/June/2014
Big Boys got played on the new AMC series Halt & Catch Fire. Next up, July 5th, and a couple of days after at Billy Bishops shop. I will be doing a mural with Lydia Emily. She is an amazing person/artist. I head for Portland to record the Chemicals near the end of July.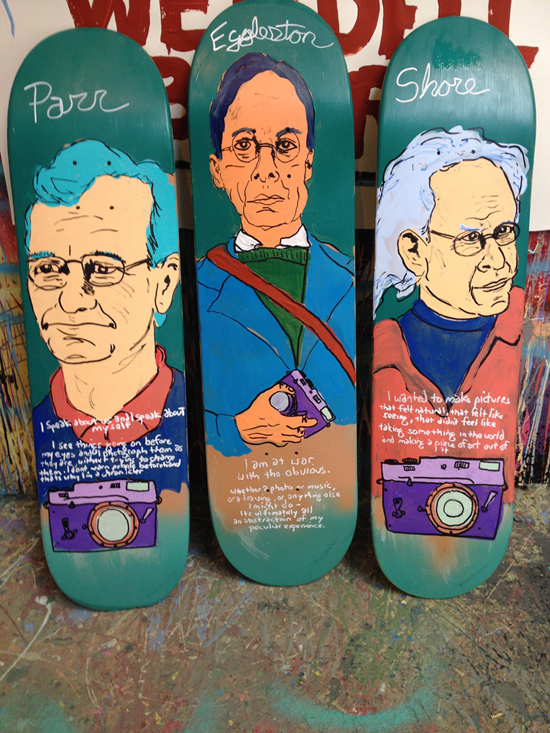 4/June/2014
Was at Wirtz Elementary to help my friends paint a mural. Beth and I will be in Nashville this weekend for Ode To Otha. Money goes to a great cause.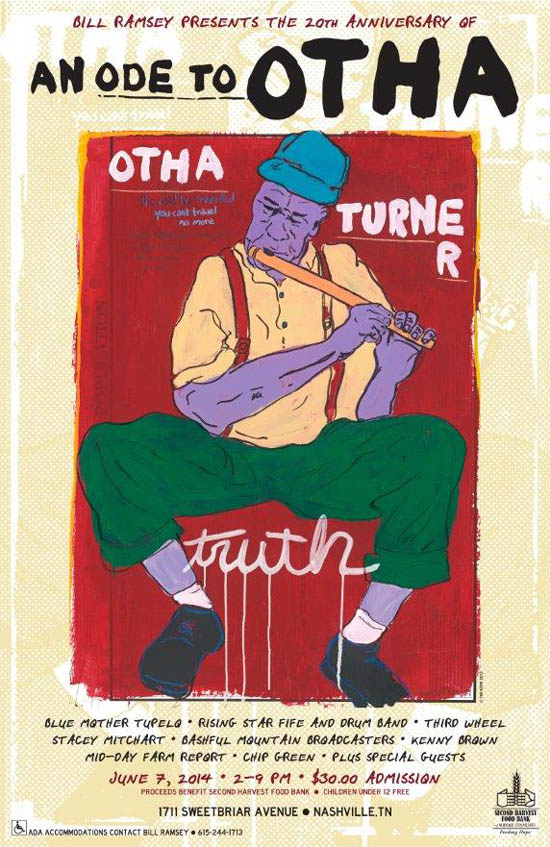 10/May/2014
next up ..... friday May 16 is the solo show at SweatShop gallery in Omaha. come say hello! It's part of the Punk Reunion that goes through the weekend. Light In The Attic is releasing the last two Big Boys lps on tuesday May 20th. There will also be shirts from Minor Thread. May 30th weekend I will be one of the artists painting a group mural at Harry Wirtz Elementary School. Really looking forward to that and meeting and playing music with the kids on their homemade instruments. The weekend of June 6th Beth and I will be in Nashville for Ode To Otha and also will be painting a mural at FOND object.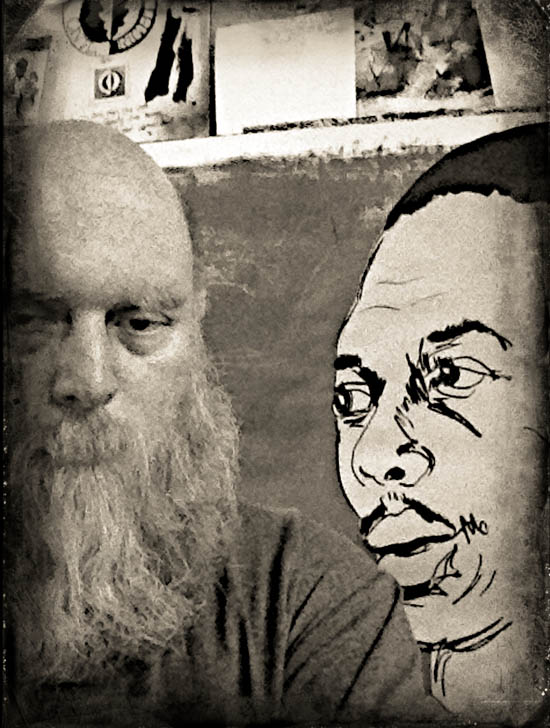 31/March/2014
Really looking forward to this show in Water Valley Mississippi at Yalo Studio. Come if you are close by. Friday april 11.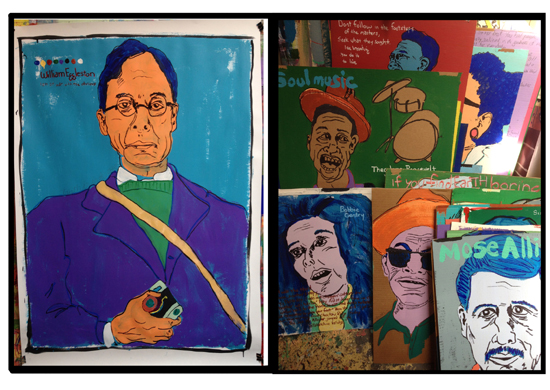 25/February/2014
I am now painting for the solo show in Mississippi at Yalo Studio the weekend of April 11th. For all the folks here, and the ones coming to SXSW, there will be a closing show Saturday at 6 pm March 15th at Common House. David Yow will be there as well as me and Dennis. Also stop by End of An Ear to buy records and see art from me and a group of friends that I will be putting up the first part of March .... one foot in front of the other, steady as she goes (smile)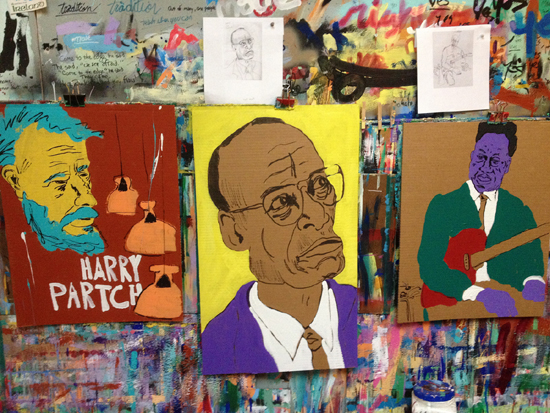 10/February/2014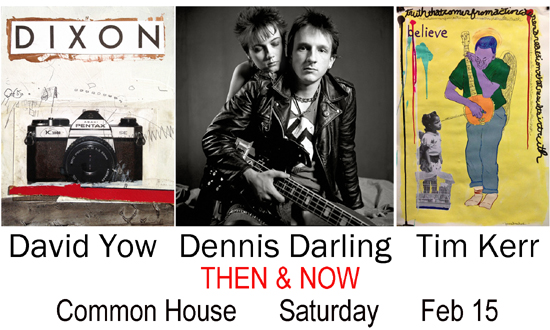 28/January/2014
We hardly ever play, so please come and bring friends if you want to see this. We go on at 7 and it goes till 9. I am super proud of the record and you can get that at Monofonus. I think they only pressed 300.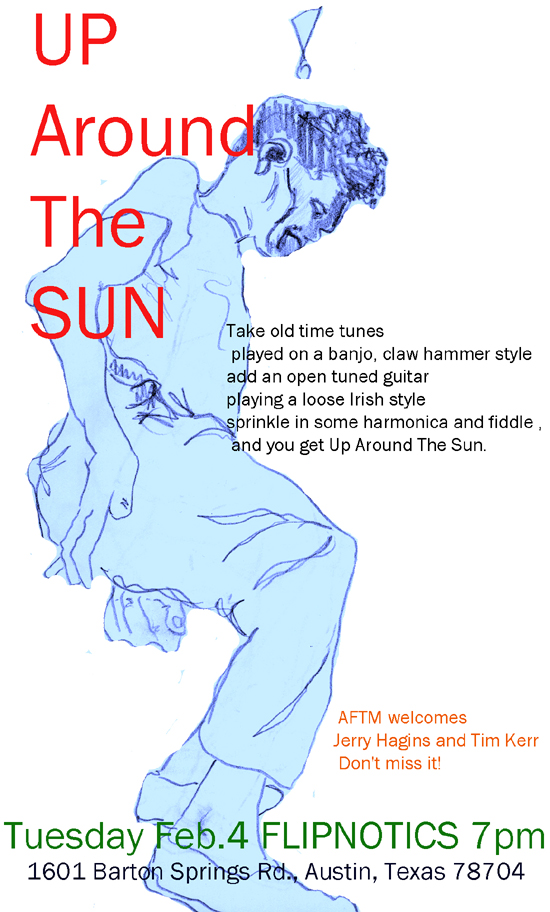 17/January/2014
I am painting a mural Saturday with Kengo (peelanderzee yellow) from 11-7+
and Friday, January 31st I will be part of a group show curated by Steve Olson in Shreveport. We will also have an old time session at the opening.
more coming up in Feb at Common House here in Austin and Chicago.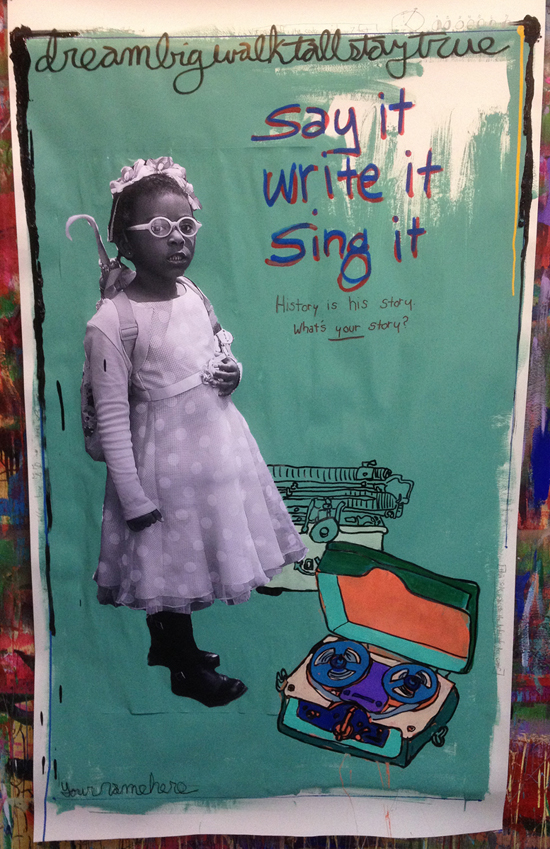 <
6/December/2013
This is a great cause with lots of amazing artists pitching in. Please bid if you can. Fifty Artists, Fifty Decks. A Skatepark Fundraiser.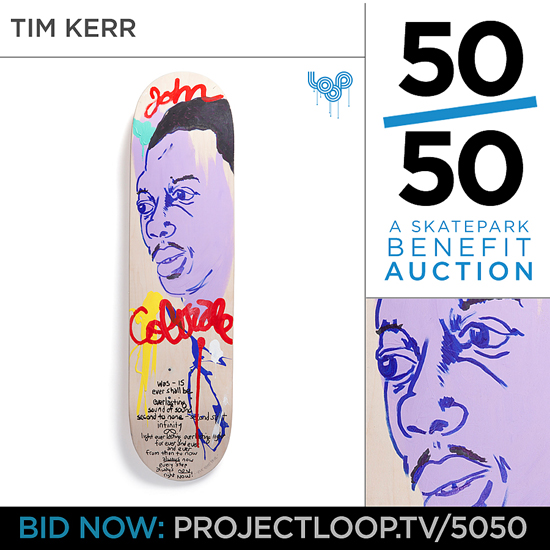 13/November/2013
There is the conversation around this time as to what do the Big Boys think about Fun Fun Fun. I am saying right now a big thanks to the Fun Fun Fun and Loop crew. Chris Gates wrote that song and I think Biscuit would have been just as honored as we are that we had any part whatsoever, in the promotion of self expression and the idea that there ARE alternatives. This weekend was full of all sorts of styles of music, skating, BMX, art and even wrestling! If some kid (young or old) walks away from that festival with a new idea to start up his or her own self expression, I for one am honored! If YOU have a problem with them not recognizing us more as part of that festival ..... that is most def YOUR problem.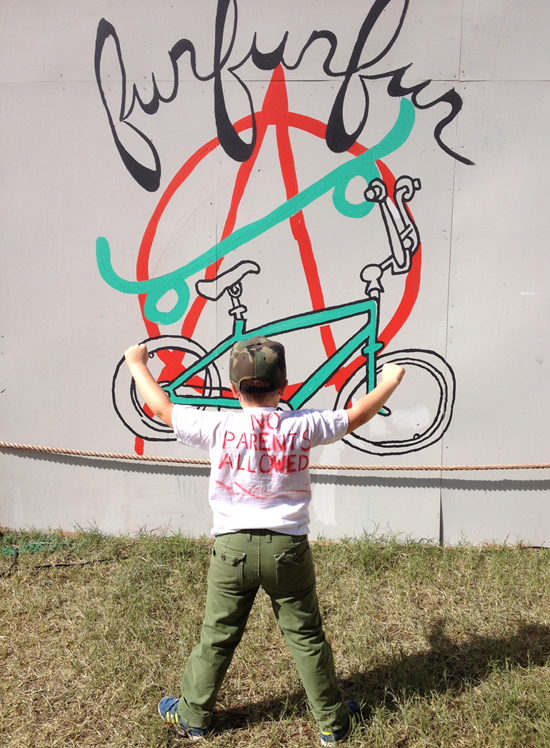 21/October/2013
print+addiction X tim kerr
Friday October 25 | 6-9PM
Industry Print Shop
618c Tillery St
T-SHIRT PRINT PARTY
ART TIM KERR
8+ DESIGNS ON THE PRESS
ART+BEER+MUSIC
OK Y'ALL, GO START YOUR OWN... band, zine... shirt!
PRINT+addiction brings Tim Kerr to our 8 color screen print press with 8 of his designs where you get creative on a shirt.
PARTICIPATE...
purchase a blank shirt for $20 (or BYOS for $10), choose your layout with as many designs as you like to create our own one-of-a-kind shirt.
EXPRESSION... Industry Print Shop will be releasing 3 new prints and skate deck by Tim, be the first to buy it. Tim will also stack the walls with his art for purchase. THIS IS LEGENDARY SHIT.
GO SKATE.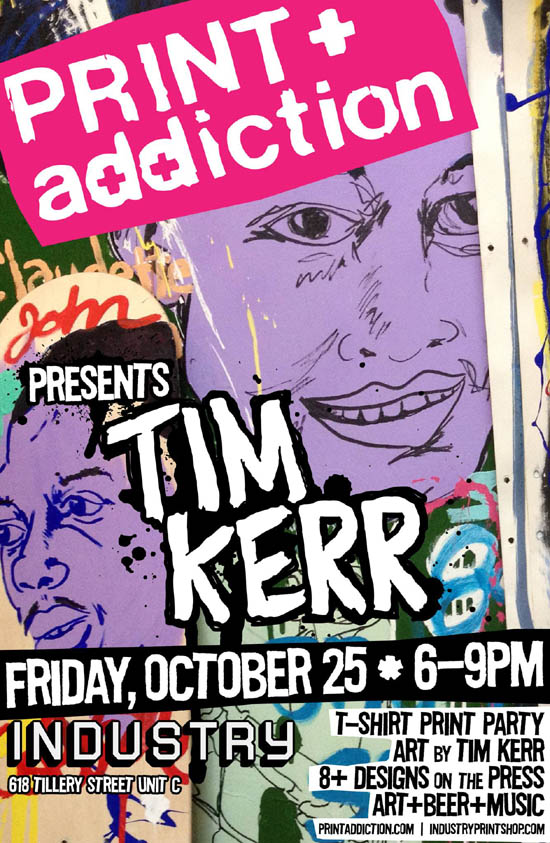 26/September/2013
I started skating in the 60s on steel wheels because I wanted to surf. I then started surfing and made my first board with the help of Jimmy Ancona. When I left for college in 74 I was now 4 hours away from the beach and urethane wheels had just came out so I got Cadillac wheels then Kryptonics. Big Boys started because we were all friends from skating and decided to see if we could get a band together and play once at Rauls. All of this now ALWAYS points back to that, and I am honored, humbled and proud to be any part, no matter how small, of skating history. Lists like these always leave out so many and are pretty silly but damned if this didn't make my day! (really big smile). thanks Anthony.
The new Up The Around The Sun album is out and we play friday at Fiddlers Green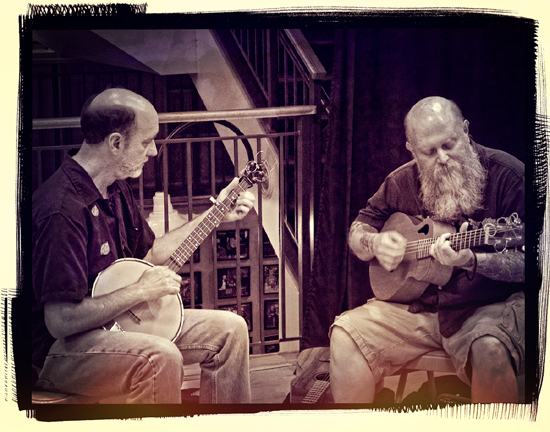 15/September/2013
Black Book Gallery in Denver went well and here is the link to see/buythe art from the show.
Monofonus has the Up Around The Sun records and you can get them here. We will be playing at Fiddlers Green on friday Sept 27th with Aidan who have a new release and then at End Of An Ear on saturday October 12th with Ralph White who has a new release as well. I have been asked to do a solo show at the Rosa Parks museum in 2015. Really really excited about that!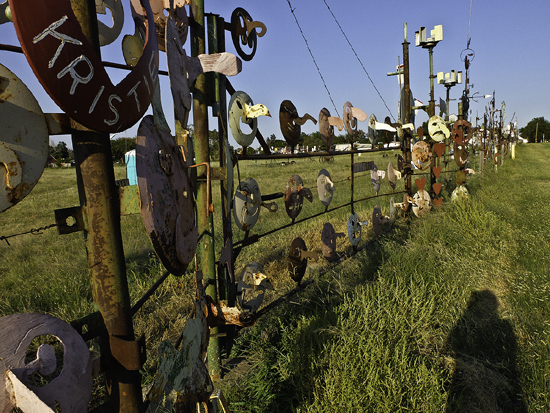 15/June/2013
Next up is a solo art show at Third Man in Nashville on July 7th (sunday afternoon eve). They have never done an art show here and I am honored they asked. It will also be the first performance (hopefully the first of more) where I will be playing music with Holly Golightly and Lawyer Dave under the name the 3 Way Tie. There will be poetry readers as part of Chet's Poetry Sucks series and Lee Bains will also be playing. Our set will be recorded and could be a release unless we suck (smile)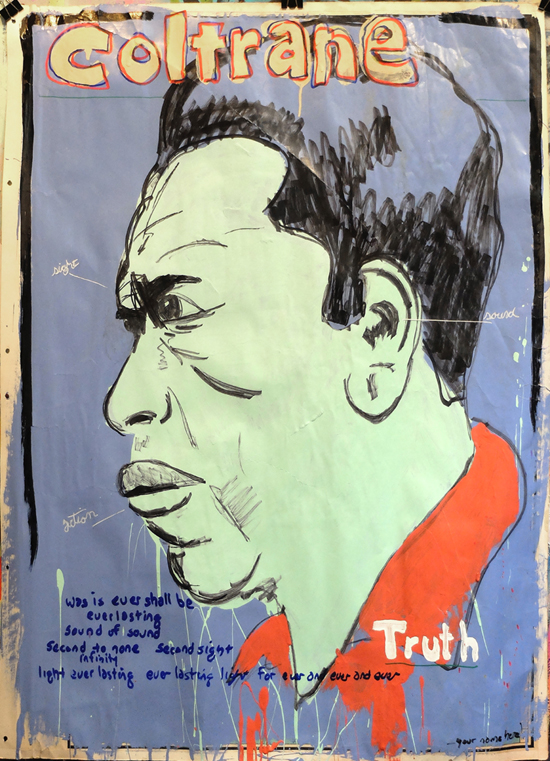 12/March/2013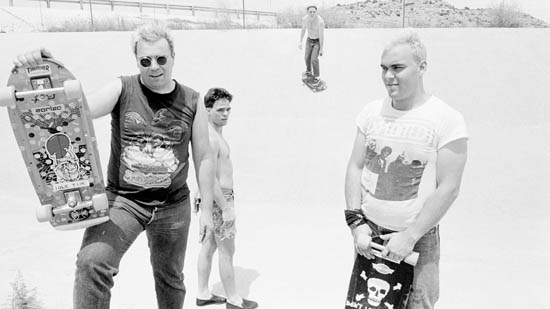 This is pretty crazy and even crazier it came out on my birthday!
Then there is this one!
And here are fotos for the show in LA at Light In The Attic
14/February/2013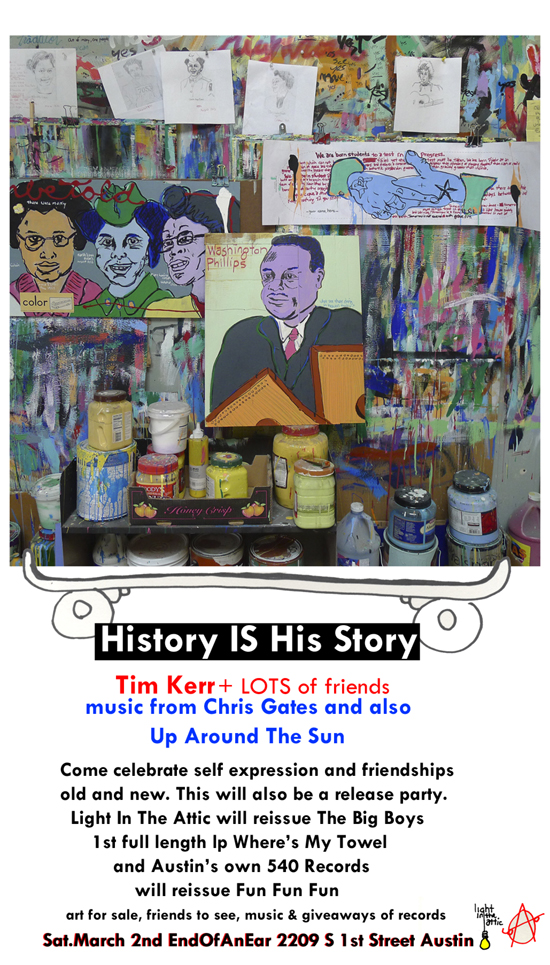 So finally back home for a bit. The next two shows are March 2 here in Austin and March 9th in Hollywood. They both will coincide with the reissues of 2 Big Boys records .... Fun Fun Fun and Where's My Towel/Industry Standard. Please come if you can You can also get CD versions of all the Big Boys recordings on the two Touch & Go reissues and the Gern Blandsten Reissue.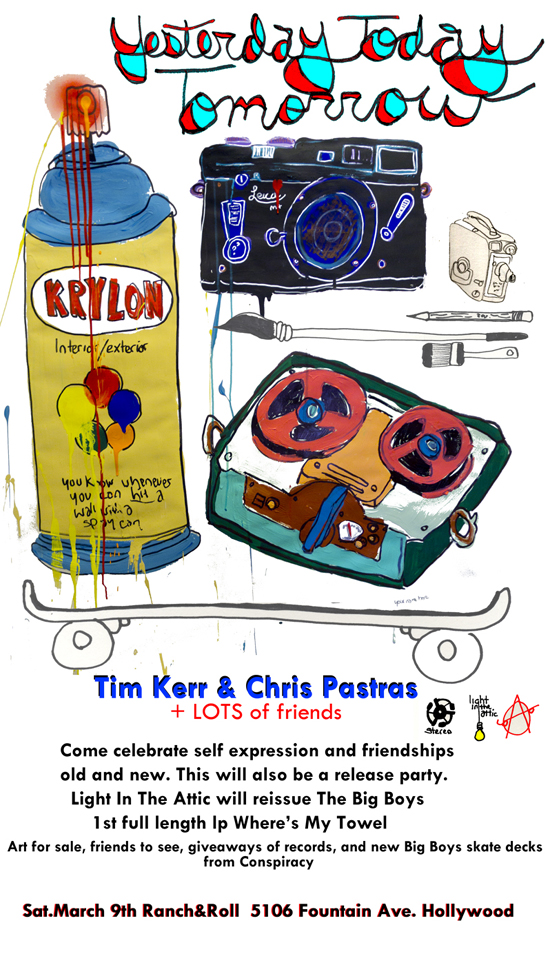 10/January/2013
Sunday afternoon Jan 27 2013 will be the opening of Cosmic Telephone Party Line @ Webb Gallery Waxahachie. It's me and Dan Higgs. I will be there but I don't think he will be able to come but never say never, it IS Dan ... (smile). It's my first show of the year and it's sort of a different show for me in terms of just a specific subject. I had always thought it would be really cool to do a show of Visionary artists where I do portraits, and then hanging around the portraits I have done, is that artist's work. You could really only pull this off with someone that has a big collection of Visionary artists and Bruce and Julie Webb do. Really excited about this and am hoping we might get a chance to show this part of the show elsewhere as well. Jerry and I (Up Around The Sun) will be playing at the opening and watch for a record that Monofonus Press will be putting out sometime later this year.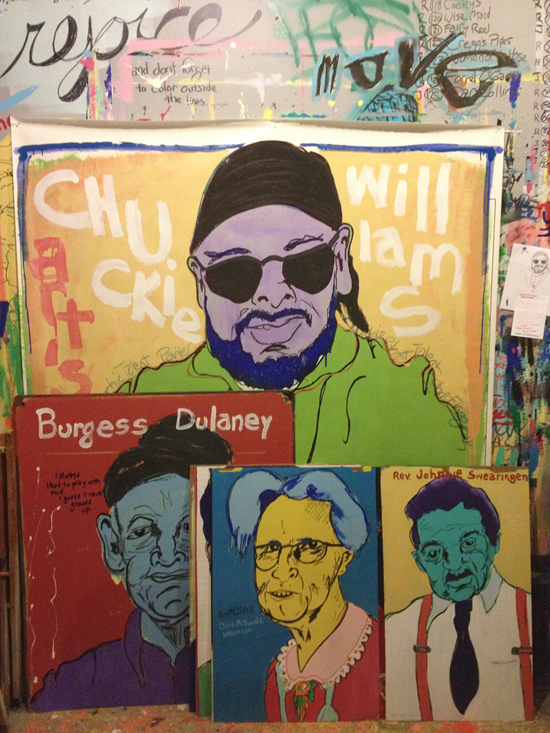 05/January/2013
What a crazy first week of the new year! Lots already going on and the Stereo boards are a reality! FINALLY!! Photo was taken from Chris Pastras at the trade show going on this weekend.I am really proud of these.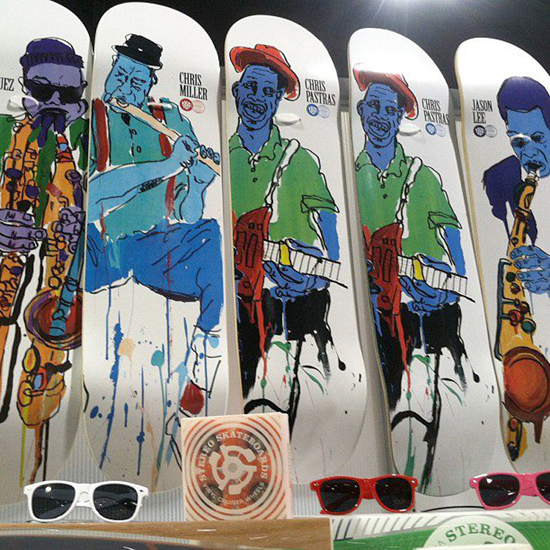 26/December/2012
New Years is around the corner and I am getting ready for the show with Dan Higgs at Webb Gallery the last sunday in Jan. (jan. 27th) This is Mary T Smith for the series of Visionary artist I am doing for that show . The world did not end so gotta paint paint paint which is a good thing all the way around. Speaking of Dan, the board I did for Animals and Children is now out and you can order here. They made shirts too.
Monofonus will be putting out the recordings Jerry and I are doing under the name Up Around The Sun . There will be a art show /happening (smile) in L.A. at my friend Libby's shop Ranch & Roll march 8th. Two Big Boys records will be reissued on Vinyl at that point too ..... Where's My Towel and Fun Fun Fun. Looking forward to 2013 .... Stepping into tomorrow with both feet on the ground.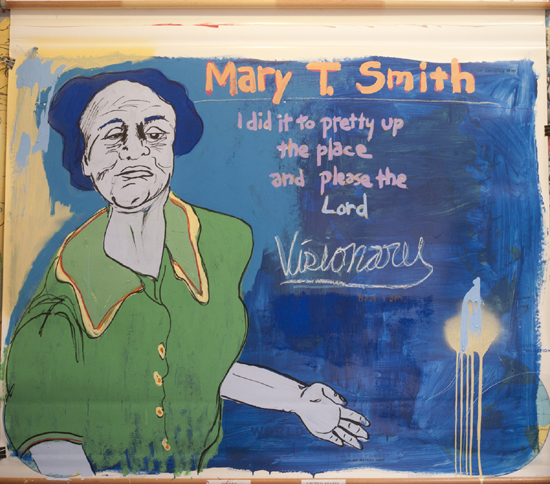 18/October/2012

You can pre-order the Dan's Hands graphic I did here. You can still get the Bat boards at Apparition Skateboards. Beth and I will be in Vancouver Nov. 1st for an art show at Antisocial Skateboard Shop and the music fest The Fall Down Get Down

.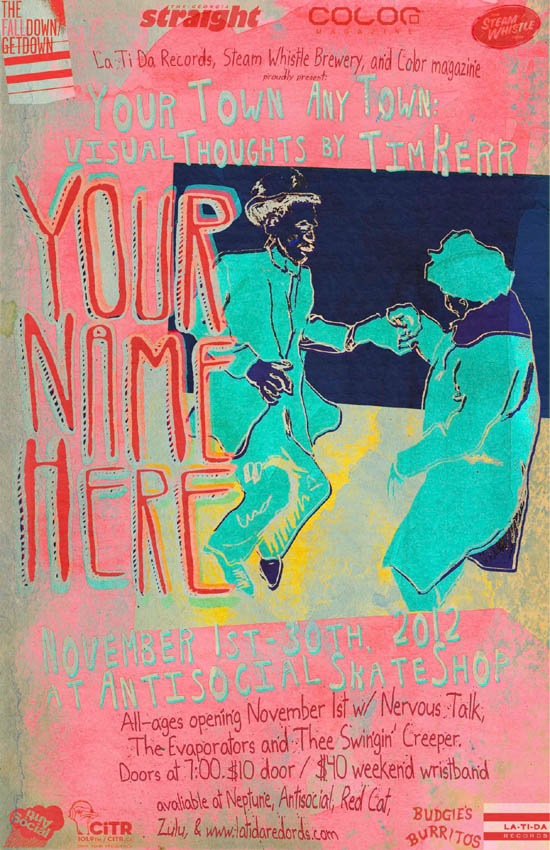 05/September/2012
so I got On The Road (the original scroll version) recently and got this crazy idea to paint on a big roll of paper and then take the whole roll up to Vancouver for the show at AntiSocial skate shop. If somebody wants something off of the roll , you just cut it out.... It's part of the La-Ti-Da Records music festival the first weekend of November. Next up though is the Pythagoras show here in Austin opening Friday sept 7th. Coming up later (most likely next year) is the reissue of Wheres My Towel that Light In The Attic are doing. Real skateboards will be doing a Big Boys board to coincide and also look for boards with graphics I did on Animals and Children and Big Mess and of course Stereo. There is also going to be an art show with Stereo at This gallery Feb 8th. Details will follow when I get more info ....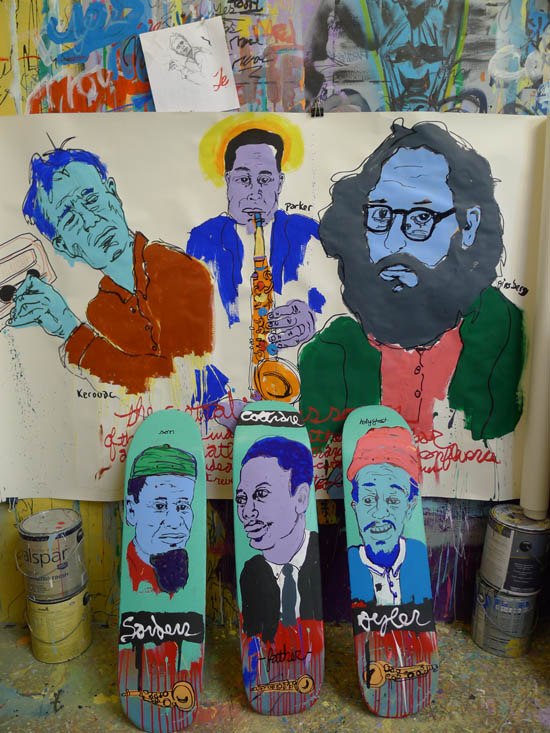 02/September/2012
Happy last day of summer . Dave Bessenhoffer just finished this short for me for the upcoming Stereo boards release. I did the music/art/and some skating and he did all the film stuff. Watch for Clancy (our dog)! Super happy with this .... thanks Dave!
02/August/2012
Domy Houston! see you tomorrow night (friday August 3) 7-9. Saturday night gonna spin some records for my friend Jonathan Toubin at the Red 7 anniversary. Next week record No Age ... last recording at Sweatbox EVER!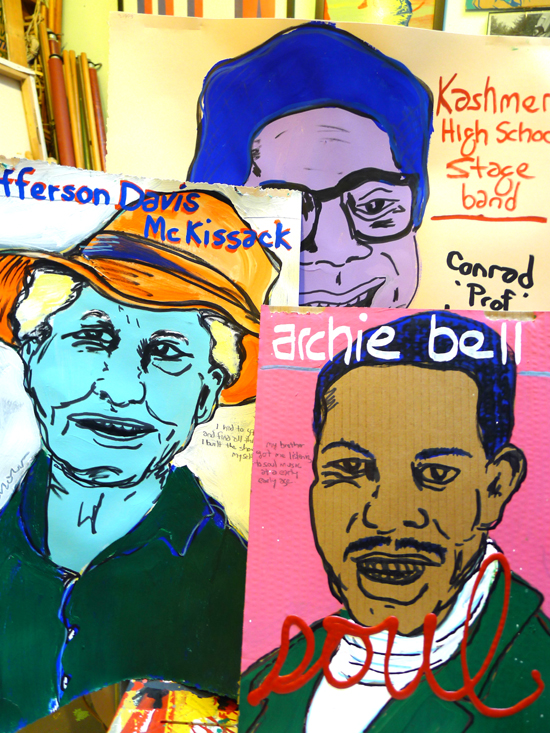 11/July/2012

Bold Street Coffee in Liverpool currently has my art up. Here's where I've been and will be going...

Ireland
5th july - The sky and the ground - Wexford
6th july - Crane lane - Cork
7th july - Mc Gilrs - Leitrim
8th july - Roadside tavern - Lisdonvarna
9th july - Tinney's – Derry
(drive to belfast that night to catch Liverpool ferry next morning)

England
10th Liverpool Bold St Coffee
11th Huddesfield Zephyr Bar
12th Preston Continental
13th Leeds Brudenell Social Club
14th Harrogate Blues Bar! (We're also playing a wedding in Stamford in the daytime!)
Sun 15 Jul 2012 London The Windmill
Mon 16 Jul 2012 Milton Keynes Craufurd Arms
Tue 17 Jul 2012 Canterbury The Beercart (this one is maybe)
Wed 18 Jul 201 Brighton The Albert



Trip has been great so far with Bold Street being a big highlight. Great show and great people with lots of skaters. I will be at Domy Books in Houston on Friday August 3rd for the opening of a solo show there.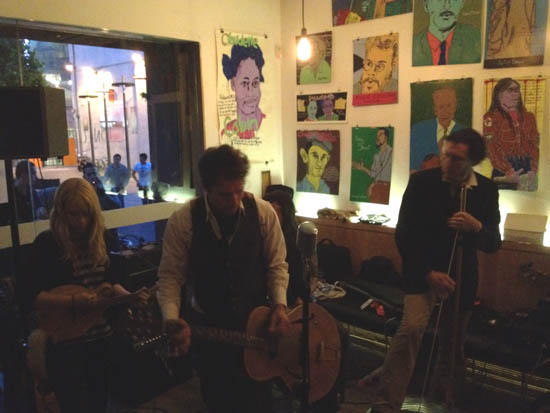 03/April/2012
Here is a video for the Willie Wells project.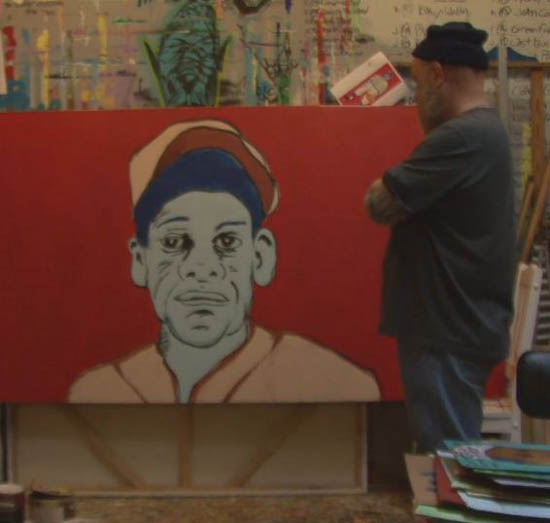 3/May/2012
The show in Dallas went great and is up for 3 more weeks so go see it if you can and thanks to everyone who came to the opening. Here is a writeup on the show. Next up is a trip to Baltimore. I am painting a 16 foot/16 foot portrait of Baltimore's own Glassman for Peacock's involvement in ArtScape. It won't go up until July but it's the only window of time I can get up there to paint it.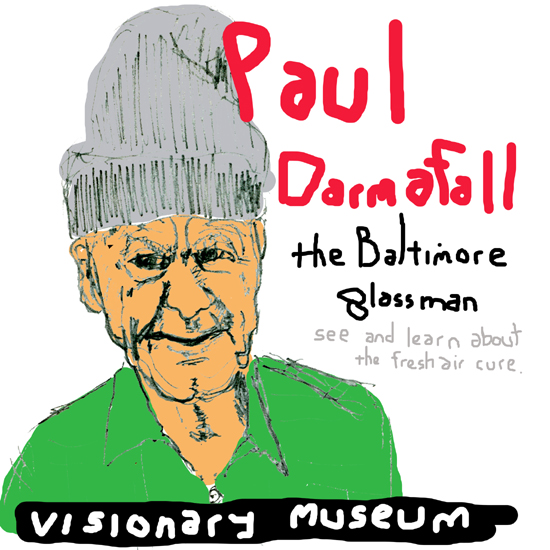 03/April/2012
Here is a video for the Willie Wells project.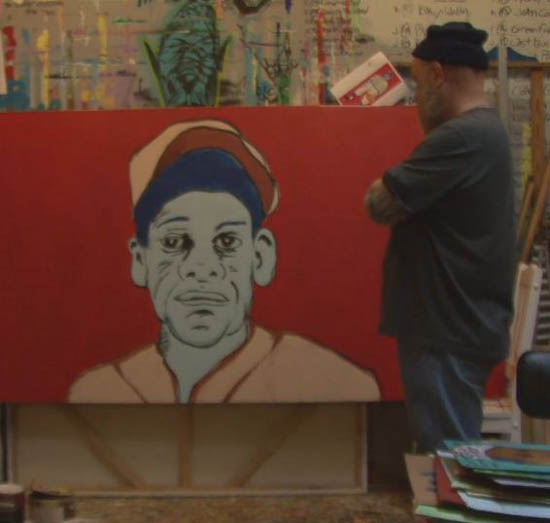 27/March/2012
The next show is The Kettle Gallery in Dallas and the opening is Friday April 27th. I am hoping we will have an Irish session at it as well. I have a board graphic coming out with Animals and Children... also might have an old school board design as well with them! The graphics for Stereo are a go and word is they will be out at the end of the summer. Beth and I are going to be in Berlin the first week of June for an art residency I have. I am in a show that opens at the Luggage Store in San Francisco mid-May and will be doing another impromptu music piece like I did in Providence the closing weekend Friday, June 22nd. Looks like I will also be coming to Ireland and England in July to play old time with an art show in Liverpool.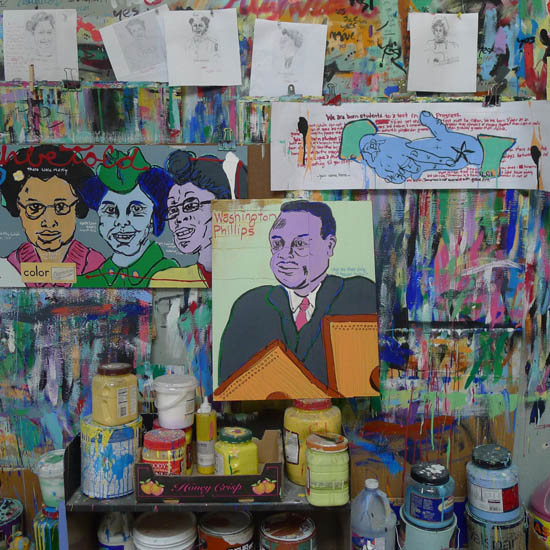 12/March/2012
Three weeks before the premier screening, I received an email asking for approval to use two Big Boys songs in a documentary about the Bad Brains. In '82 and '83 the mainstream press and even the bigger "alternatives" (MTV, Rolling Stone) were not interested at all in the DIY culture, known as punk/hardcore, but all the DIY fanzines of the time were writing articles and editorials about the Bad Brains' visit to Austin Texas and their homophobic "freak out" when confronted with gay singers Randy Biscuit Turner (Big Boys) and Gary Floyd (Dicks).
I have had to tell the Bad Brains/Big Boys story at least once every 5 or 6 months for the last 30 years. So much information, misinformation, peoples' "truths," and hearsay have been written, that even when facts are given, is usually accompanied by some sort of disclaimer. As Chris Gates said recently, "It's their Altamont." The Bad Brains have tried to downplay this whole Austin incident and/or put the blame for it onto us or just Biscuit. It has always been looked at by them (and others) as a gay issue, when in fact for us, that was only a small part of a bigger picture. In a scene where everything was based on community, they took money from Biscuit and defaced property of the very people who had opened their home to them (Beth and I). In all the years that people have stayed here, we have NEVER had a problem except when the Bad Brains stayed.
The facts...
The Bad Brains came to Austin to play a show we had set up. They stayed at our house (Beth's and mine). Most of the door money that night had gone to the Bad Brains because as always, most of the door back then would go to help out the touring band. When the show was over, HR had complimented Biscuit on the show and he then asked Biscuit if he was gay. Biscuit said yes. The HR/Bad Brains freak out began and here is where the accounts of the story get skewed by others who were not even there. Biscuit DID NOT make a "pass" at HR -- period. Beth and I were both there and this did NOT happen.
In all the years we all knew Biscuit, even though he was certainly not a saint, the man never acted inappropriately. His sexuality was never at issue. Biscuit had acquired for them, in good faith and below cost, something they needed and he was told they would pay him the next day. Needless to say, after the big freakout at the show, when we all got back home, things were now uncomfortable and stressful for Beth and I. Even though we did not agree with their views we wanted to stay respectful to their beliefs for the rest of their stay with us. It most likely would have been left at that, but the next morning, while I was at work and Beth had stayed home from work, MDC came over and started it all back up again. Beth called me at work and was really upset. By the time I got home there was a yelling match going on in our little front yard. The subjects ranged from women needing to be at home, barefoot, cooking, and having babies to holy religious sermons. EVERYONE but Earl was involved not just HR . Beth was in the kitchen in tears and I had to go out and put my (shaky) foot down to stop the whole ordeal. MDC left but it still took the Bad Brains several hours to leave. We still were courteous to them, but Beth and I were both emotionally drained and the atmosphere was very uncomfortable by this point. We gave HR a foam pad for his bedroll and tried as best we could to help them speed up the process of going.
When they were headed out the door HR handed Beth a thick sealed envelope addressed to Biscuit, so we did not open it. I can believe the possibility that money was put into an envelope by one of the band members as the documentary states, but in the emotionally charged atmosphere of that afternoon, and after all we all had been through the night before, I have a very hard time believing that there was ever a friendly message on the envelope as depicted in the documentary's animation. We certainly did not receive anything saying "thank you, Bad Brains."
When they finally left, we discovered that they had defaced an historic poster in our bathroom that had actually gotten Raul's (an original Austin punk club) shut down. They could have easily told me it offended them and I would have covered or removed it. I also saw that the big 3d oversized post card of the pope that I was using in a painting I was working on was now gone. That escalated the whole affair for Beth and I as we had NEVER had any band take or deface something of ours. The next day when we gave Biscuit the sealed envelope that was supposed to contain the money he was owed, there was no money. There was a multi-paged letter/sermon/rant that ended with "…may you burn in hell, the Bad Brains." When word got out, sides were taken, as all the zines reported on the incidents and then printed letters from readers. They stressed the gay issue rather than the whole disrespectful way we all had been treated. The Big Boys started getting mail from all over, pro and con on the gay issue even though we had never made a band issue of Biscuit being gay because, IT WAS NOT AN ISSUE. A year or so later we were finally sent the money owed by one of their crew.
As hard as they try to downplay it, it really was a huge deal at that time in the DIY community. Other bands even wrote songs about it. Chris is right, it was their Altamont and became a big part of their history and some say downfall. Like Ken Burns documentaries, the Bad Brains one will become a truth and the Austin incident will become a small footnote.
Just goes to show you that history is indeed his story. I'm just adding a footnote of my own for the record.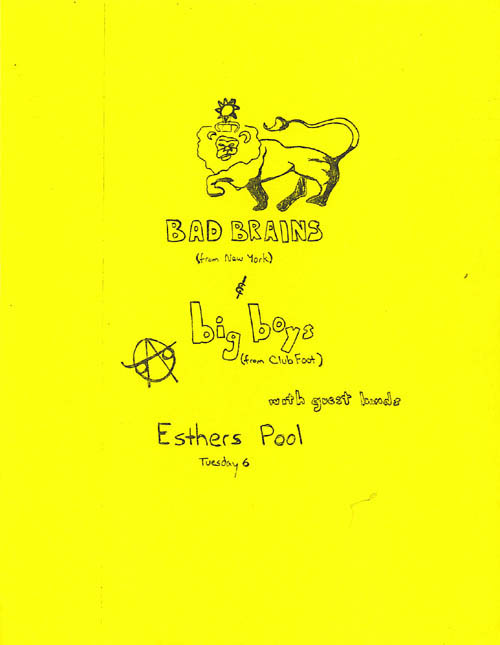 02/March/2012
March 3rd through end of March, there will be art up at End Of An Ear . Me and a bunch of my friends. For all those coming to SXSW, End of an Ear is a great record store to check out. Check out Breakaway and Trailer Space as well.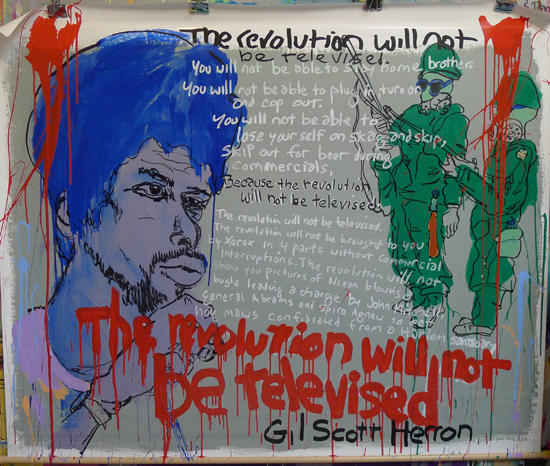 16/February/2012
There will be art up at End of an Ear through March. If you are coming here for SXSW, it's a really great record store to go to. Also check out Domy Books. Here is a blurb about the show at Webb Gallery. They have a lot of things for sale from the show so ask if you are interested. I will have a show at Kettle Art in Deep Ellum at the end of April.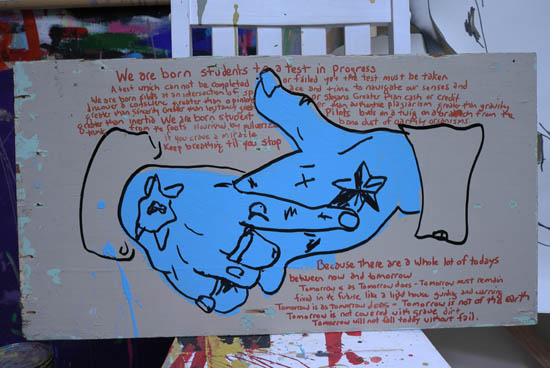 01/February/2012
One of the coolest things I have ever had the honor to be a part of! Thanks so much to Erik and everyone involved.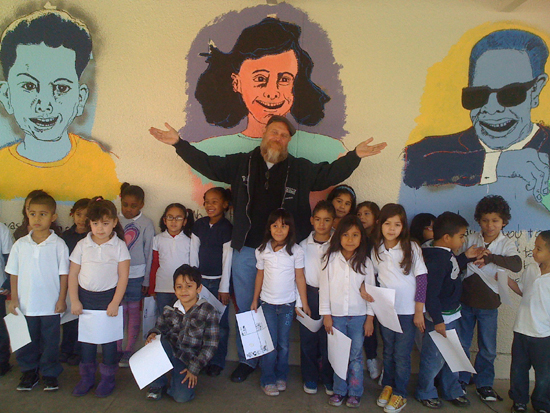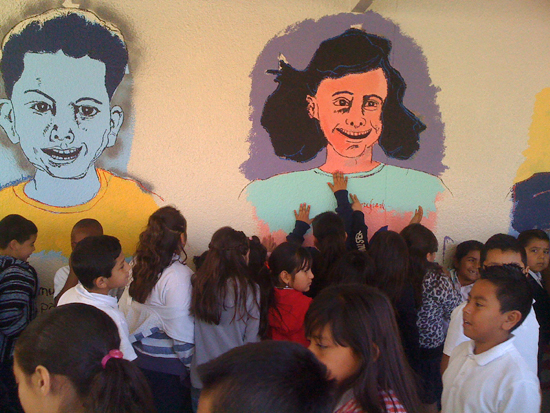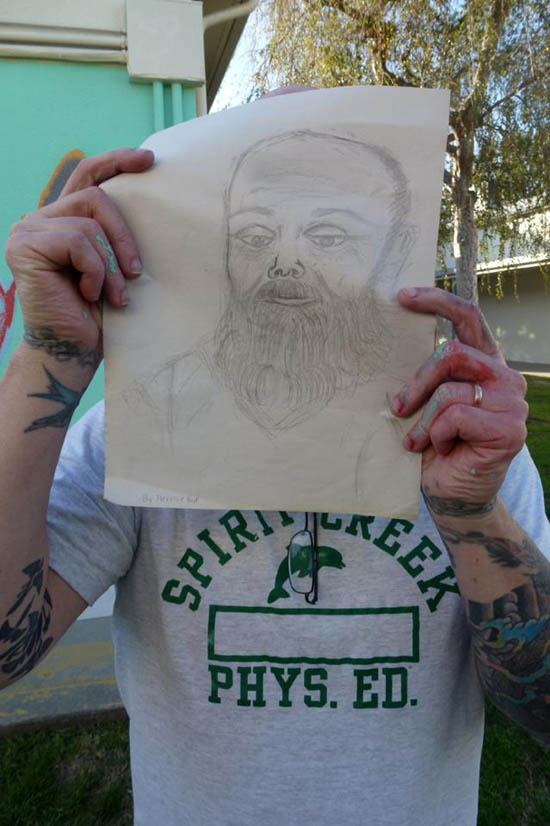 29/January/2012
Saturday Jan the 28th my friend Rich Jacobs has a solo show at New Image art gallery in los angeles. It will be free and at standard opening time like 6 to 9pm or 7 to 10 pm ish. Thanks to Eric Caruso, that day and the next day me and Rich and a few other artists will be painting some murals at an elementary school that has no official art program right now in Watts. Just one teacher who is into teaching the kids more than the school is currently offering them. THANKS Eric for being that person. Thanks also to Russ Pope and Vans for supplying our paint for this project and helping me with my ticket to get out there. Very generous people make the world better for everyone else.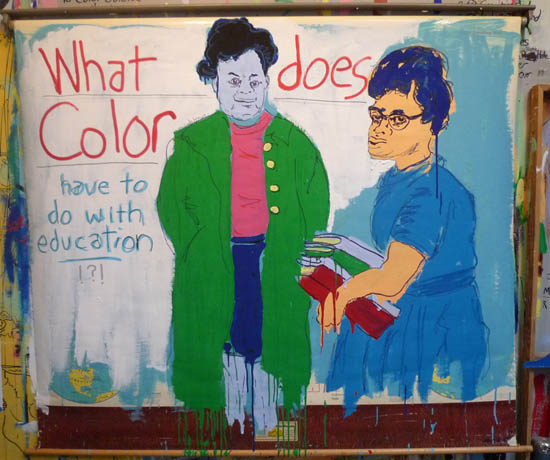 14/December/2011
Dec 22 is the winter solstice and we are having a soul party that night at ND. All the money will go to help Jonathan Toubin. It's me, Gabe and Josh from Breakaway Records, Butcher Bear and DJ Sue. Please come if you can. I just finished the panels for a 20 foot mural of Willie Wells. It goes up the first week of Jan in the neighborhood a couple of blocks behind YardDog and Uncommon Objects (south congress). It will look over to his old house (smile).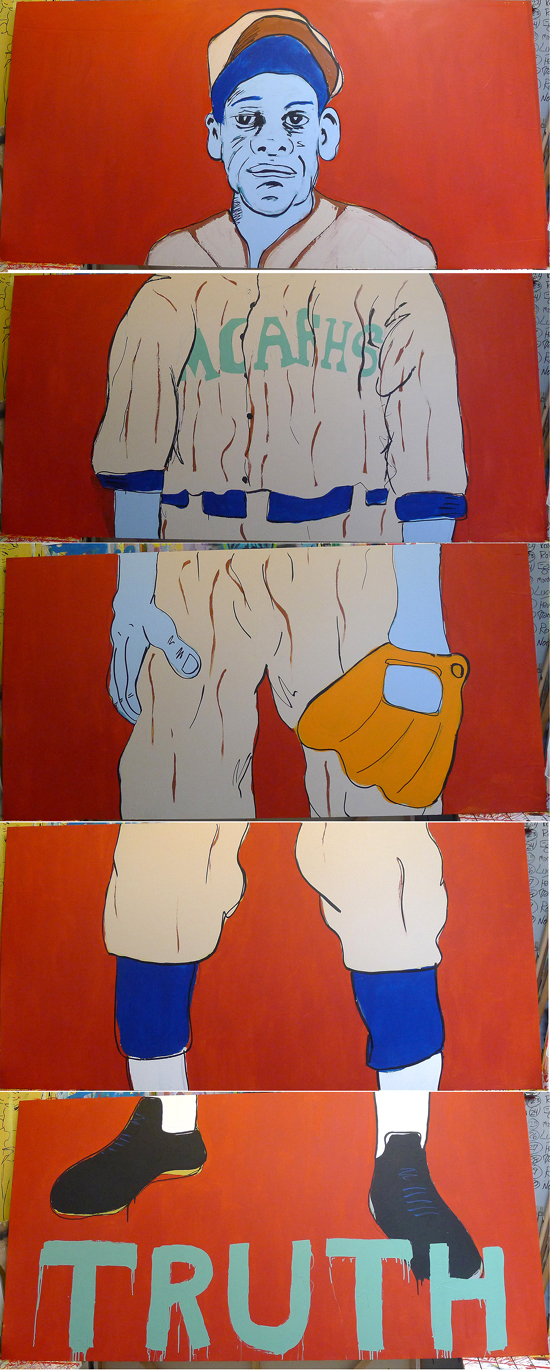 08/December/2011
Here is a shot my friend Elliot took with his panoramic camera of me and the room I lived in at the last of my stay in Providence. You can hear the music piece we did the last night I was there. Just Seeds has the prints Erik and I did. I sent 16 board designs to Stereo so maybe just maybe there will be boards in the future. There are shows coming up at Webb Gallery in Feb and Kettle Art in Dallas the end of April. I will be part of a show in San Fran in early May and will give more info when I get it. Painting a big mural for a friend here in Austin of Willie Wells. It will go up the first week of Jan. As always, if you know of a place that might want to do a show, let me know.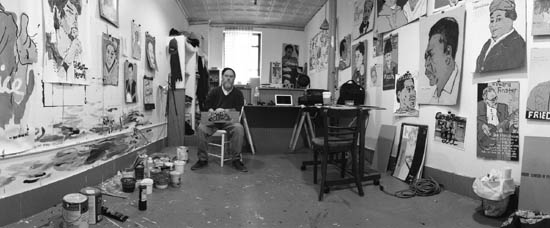 09/October/2011
Woohoo October! This is my room for the month here at As220 in Providence. I will be painting stuff for my show at Space 1026 in Philly and will be doing a one-off music piece here with whoever I can get from this community on saturday October 29th. You can buy art from the Domy show in Austin till October 20 on their site. The show in Philly is friday Nov 4. There are also 4 prints (small runs) you can buy from Poster Cabaret. Don't know if they are up yet so ask. There are shows coming up at Web Gallery, Rich Jacobs show at New Image in LA at the end of Jan. I also might get to paint a mural at a school in Watts while there! Pretty excited about that. Right before I left Austin I helped with Recording Schmillion.... cool band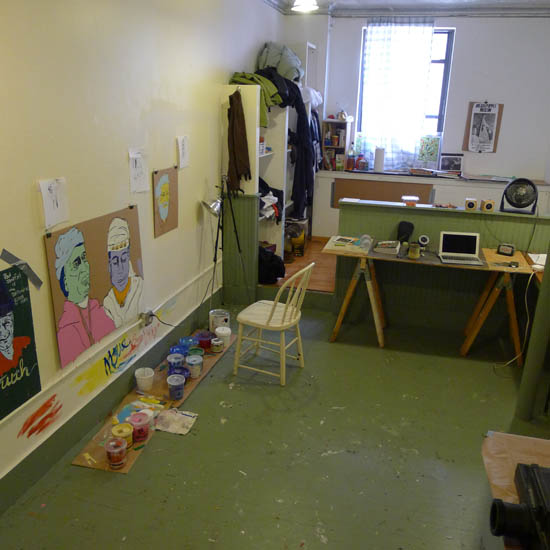 19/August/2011
This story is so amazing as well as her work. Go to vivianmaier.com where you can see more. They are always updating the fotos as well. The show in Portland was great and you can still buy art from them here.
My next show is at Domy here in Austin sept 17th with Jim Houser, Merrilee Challiss, Chrissy Piper and maybe just maybe Dan Higgs. Lots more coming up with a residency at AS20 in Providence RI, a show at 1026 in Philly, a show at the Dock in Ireland, then San Fran, LA, DC, Waxahachie and a residency next summer in Berlin. Info to come.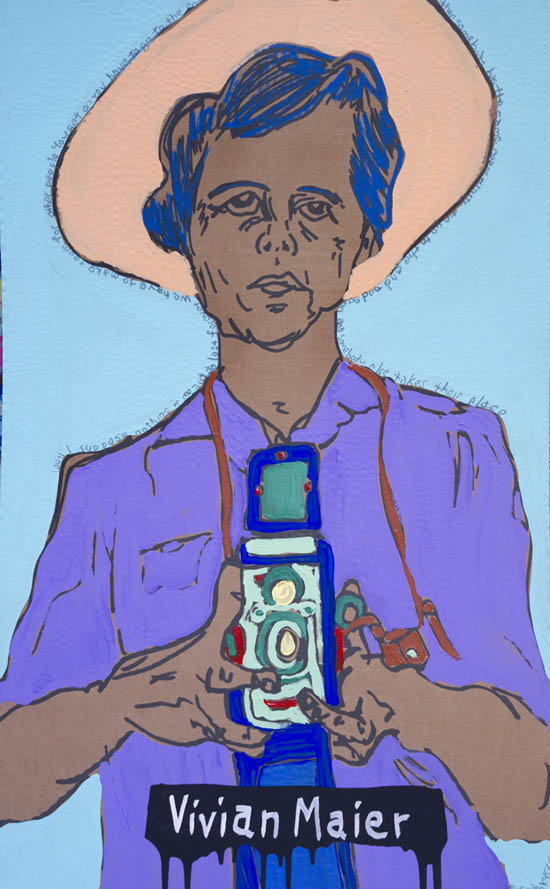 16/June/2011
First off a really BIG thank you to Hugo in Portugal for putting this site together and keeping it up for the many years he has worked on it. I was sort of embarrassed when he first wanted to do it but I was also really happy and proud of it. He is a busy man these days so he asked me if I wanted to find someone else that would want to keep the site going. He was so in depth with the information on the site that it seemed sad to just let it go so I asked my friend Ryan here in Austin if he would/could host it. In the next month or 2 there will be some added headers... Like where to buy art, etc... And now I will now be in charge of keeping the news updated. The address has been fixed so that if you email this site, I will get the email.
There are 3 group shows coming up in the next couple of weeks that I am part of . Beth and I will be at all of them.
1st is the show in San Diego on Friday, June 24th
2nd is the show in LA on July 1
Friday, July 1 · 6:30pm - 10:00pm
NOMAD Los Angeles - Print Studio, Gallery, Art Compound
1933 Blake Ave.
Los Angeles, CA

Move & Tee Pee Records present: "Twin Infinities"
Curated by Rich Jacobs & Sam James Velde

A group art show featuring:
chris duncan / sean greene / karoline collins / calef brown / sam james velde / rich jacobs / sandy yang / billy sprague / mike sutfin / ryan patterson / damon robinson / cynthia connolly / jeff coad / bert queiroz / ben clark / jordin isip / melinda beck / james gallagher / calef brown / matt leines / tim kerr / chris johanson / pat graham / chrissy piper / clint woodside / james ross / sonny kay / jason farrell / ross farrar / josh turner / atiba jefferson / cali dewitt / mark mcCoy / nina hartman / otis bee / lee spielman / james wall / malia james / magdalena wosinka / jim brown / david pajo / chris shary/ brian walsby......and more!!

*Musical performance by surprise guest to be announced.*
3rd is the show in Portland on July 15th curated by Russ Pope for Vans
At Breeze Block Gallery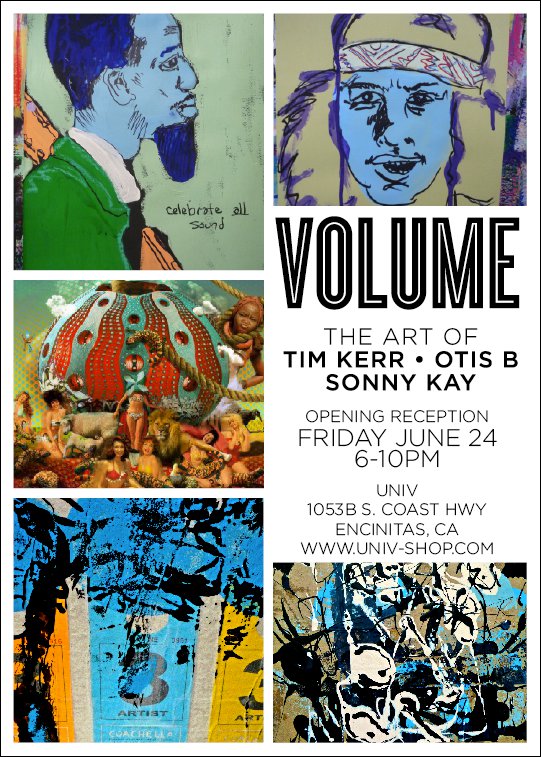 08/December/2010
Lots of news and links this time! (smile)
The Needles and Pens group show put together by Tim is up til February 2011.

This saturday (Dec 11), the "Party Crashers" group show opens at Artisphere, in Arlington, VA. This is a collaborative, two-location exhibit between Artisphere (1101 Wilson Boulevard) and the Arlington Arts Center (3550 Wilson Boulevard) that explores the influence of the comic on contemporary art and exposes the art world's acceptance.
On the same day it's day one for the "Art on the ART Bus" who will launch with the opening of "Party Crashers". This is a mobile gallery on one of Arlington County's ART public transit buses. Run by Artisphere Visual Arts Curator, Cynthia Connolly, this unique bus features original works of art. This dynamic connection between public transit and original art makes the commute as exciting as the destination, cultivating a vibrant arts experience for transit riders between point A and point B in Arlington County, Virginia. Following the program's launch in December 2010, this bus will rotate throughout the different routes available to ART bus passengers.
Monofonus Press is reissuing "Your Name Here", Tim's art book that Altamont originally did. You can see the whole book here! And order a copy aswell.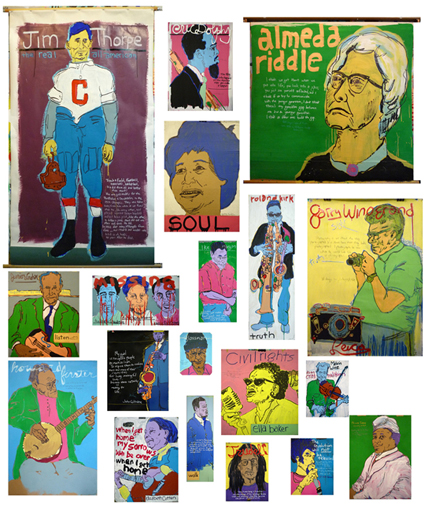 15/September/2010
There's a new solo art show opening next week in LA. It's called "As Long As The Grass Grows - Paintings of Native Americans" and it will be held at Ranch & Roll. Rumours say there will be some sort of an "oldtime jam" at the show.
Also if you end up watching the new TV show "My Generation", keep an eye out for some of Tim's art. They were wanting to film a scene at Sweatbox and saw the paintings so ended up using them in a scene or two.
There will be two painted skateboards that Tim did for Wounded Knee's auction. They are a really great skate company, check out what they are doing here.
The Art Bus panels are painted and delivered (16 in all) to the Arlington Transit System. They will go inside a bus that will be a shuttle for the shows this December, "Party Crashers". More info in their website.
Tim will have art up in a new group show that he's curating at Needles and Pens. Opening is December 1st. He also just designed a T-Shirt for a Vans new project where six persons do six T-Shirts.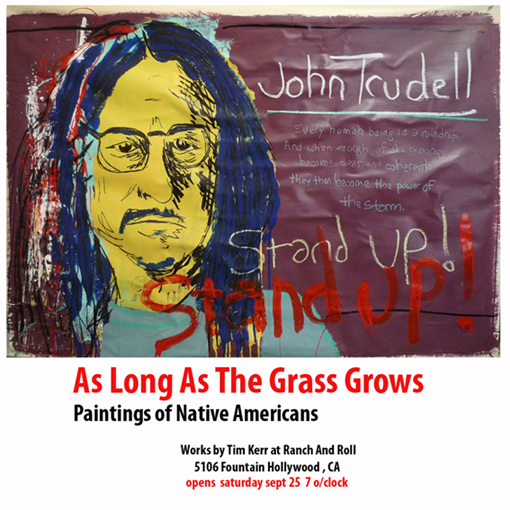 11/August/2010
"Friends Making Things Happen" group show opens friday August 13th at Machines With Magnets in Pawtucket, RI. This art show features works by Tim, Jaie Devore, Mike Leslie, Jen Corace, Mike Taylor and Jo Dery. After the opening there will be music by Jacob and the Terribles, Idiot Vehicle, OK Fuck'yall Radio, Siren Cult. Be there!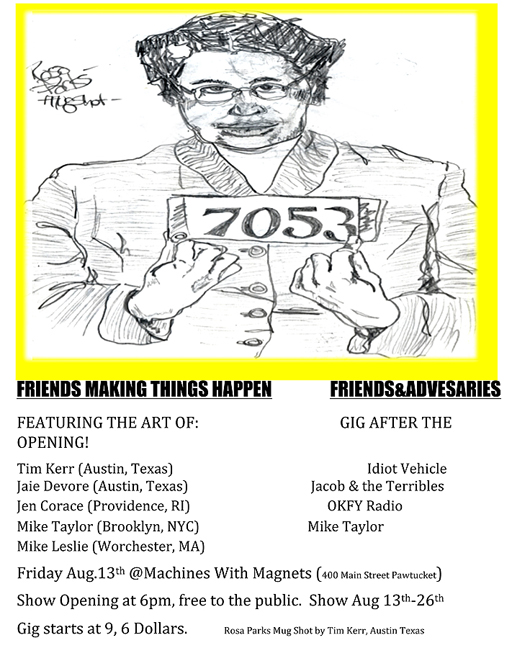 04/May/2010
3 art shows coming up .....
May 28, Austin TX at End Of An Ear for "Chaos In Tejas".
June 4, Philadelphia PA at Space 1026. Tim is part of Rich Jacobs group show. Asa and his band Zomes will play. Tim and Rich might play something as well.
June 12, Austin TX at Yard Dog with Jad Fair for a record release for Victor Mourning. Both Jad and Tim are on a song or two of this release. Cool band.
Tim is going back to Alabama to finish mixing Lees band. They don't have a name yet but his vote is Jones Valley Parkway.
Monofonus Press will be doing a book and CD release of Rich Jacobs and Tim Kerr.
There might still be some of the Altamont books left at Domy, or Needles and Pens, or Family. There were only 100 so act fast. Tim is really really proud of it!
07/January/2010
A Kill Soulless Bullshit Happening is taking place at Family 436 N. Fairfax Ave. Los Angeles, CA. on Feb.13,2010. Tim Kerr with the help of Family, Altamont, and lots of friends, will be showing art and playing music in hopes of planting self expression seeds in others. Tim and Mike Watt will be playing a song with No Age and there will also be an open old time session as well. Altamont is doing a book for it!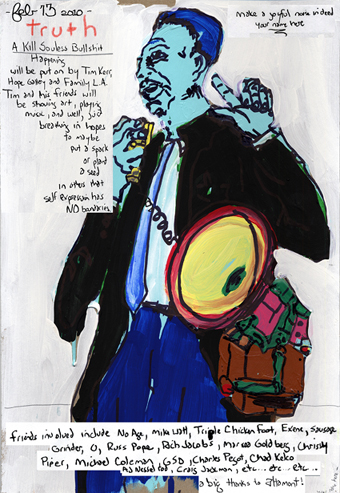 The next art show will be in April in Birmingham at the BottleTree. There is also a show at the end of this year in Washington DC where Tim will also be doing the art for the inside of the Real Art Bus.
Regarding studio work, Tim is recording Shanghi River right now and will be recording the Dexateens from Jan 15-17.
21/October/2009
There's a collaborative art book between nine year old boy Cohen Morano and 118 artists called "The Rest is Up To You". It was released by Chronicle Books and Tim has a piece in it. More info in here.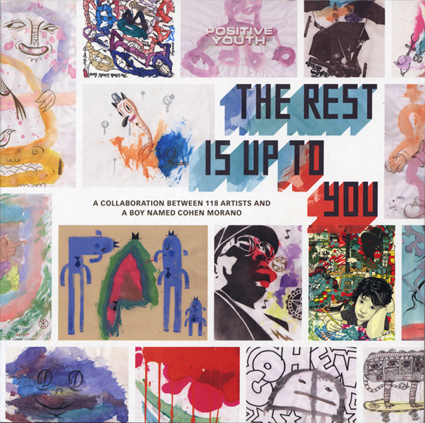 Fecal Face posted on their website some photos of the "If, Then Maybe" group art show that took place at Needles & Pens, featuring works of Tim Kerr, Russ Pope, Mathew Rodriguez and Micahel Sieben.
26/August/2009
Tim just returned from a 5 weeks trip to Ireland and here are the latest news: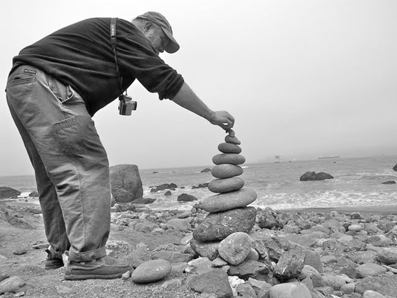 There are videos on youtube of Tim and his friend Jay playing oldtime tunes in the kitchen of the Curfew Tower where Tim was living for the residency. Dick Glasgow shot them and put them up here (browse them in the right column).
Domy Books in Houston is showing the group art show "Friends" right now. If you are there and out and about, please go see and support the store and what those fine folks are doing. More info here.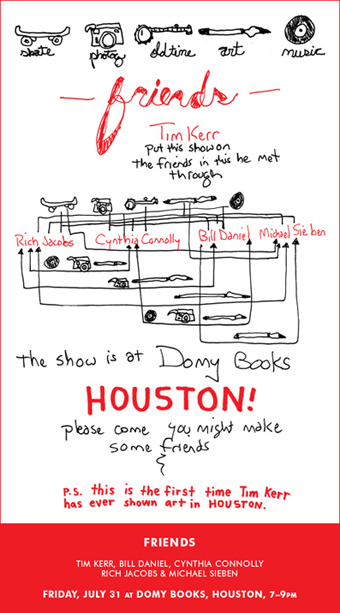 Jordin Isip asked Tim to be part of Dime Bag 3 at Giant Robot. The show is over but there is info here.
The next art show is called "If, Then Maybe" opens on October 3rd at Needles and Pens in San Francisco with friends Russ Pope, Michael Sieben, Mathew Rodriguez and Tim.
Tim will also be part of a group show that Rich Jacobs is doing at Upper Playground that opens October 1st.
Coming up is the art show in Seattle the weekend of November 27/28 with possible music performances with friends during the art openings and MonkeyWrench shows the following weekend.

30/March/2009
Domy Books in Austin, TX, posted some photos of the group show they hosted. Here is the link.
30/March/2009
Here's a video that O shot on is cell phone at Tim's house. A great chance to see Tim's work space and his paintings. Also, here's a video made by some irish friends (Johnny Fitz & Aaron Twisty) for Hoarsebox.
09/March/2009
There's a video on youtube with Tim talking about the Ritz, from the "Dead Venues Live" series.
Here's the card for the art show in Pittsburgh, openin April 3rd.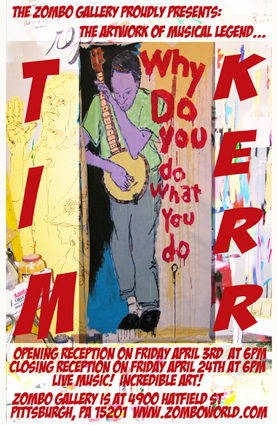 09/March/2009
Void Derry gave Tim a 3 week residency that will start June 21st and end July 11th. Tim is really excited about this. He will be living in the Cushendall Tower (see foto) in Cushendall.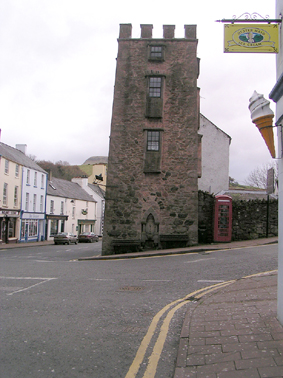 The art opening at Zomboid in Pittsburgh will have music by Vernacular which is Chris and Lawrence rom This Moment In Black History with a old time/irish jam when Vernacular are done.
27/January/2009
MonkeyWrench discography was updated with info on "Gabriel's Horn!" released last year on Birdman Records. You can listen to "Love on Air" here.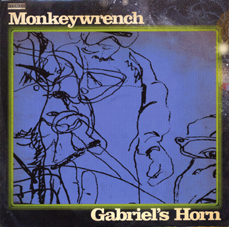 Juice magazine published a big interview with Tim done by Steve Olson. Check their website for more info.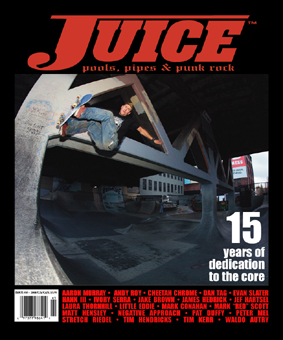 26/January/2009
Please note: There is a NEW e-mail address: web (at) timkerr (dot) net. This is just for the website, but I'll be more than happy to forward any messages to Tim. Several e-mails were recovered from the old account and will be replied soon. Sorry for any inconvenience. Hugo (timkerr.net webmaster)
15/January/2009
On January 24th, 2009, Tim will have a piece in Rich Jacobs Move portion of the "New Image Art 15 Year Anniversary Show" to be held at New Image Art in Los Angeles, CA..
In April two art shows were scheduled. The First one will take place at Zombo Gallery, in Pittsburgh, Pennsylvania, and opens on the 3rd. The second will take place at Domy Books, in Austin, TX, and it's a group show with Tim, Rich Jacobs, Cynthia Connolly and Bill Daniel, with an opening reception sceduled for the 23rd.
In the Fall, an art show in Seattle will take place at Fantagraphics where it is possible that there will be some sort of MonkeyWrench music being played.

Tim will be doing some stuff for Altamont in the shape of shirt designs, a 10" of music and the cover for their spring 2010 catalogue.

06/January/2009
Tim will be in Ireland for two weeks in February.

Also in the next month or so there will be a big piece (see image below) commissioned by the store Eleven, on an outside wall in Manhattan at 11 Prince St. It will be up for 4 or 5 months.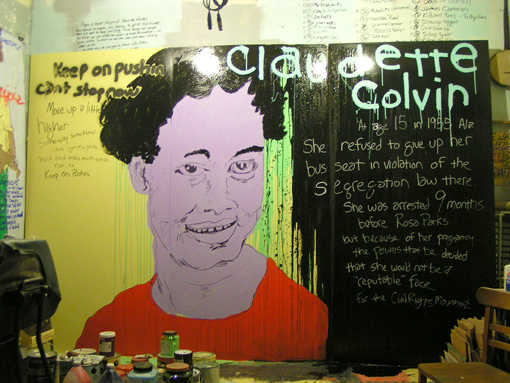 18/November/2008
The book "Temporary Conversations: Tim Kerr" was published last saturday by Temporary Services Publications. You can order it via Half Letter Press. Cover below.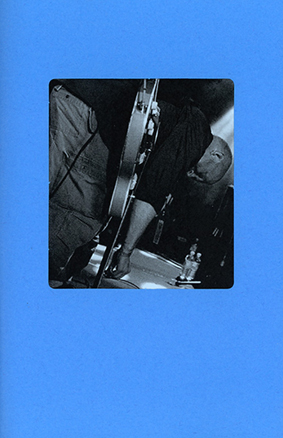 Here's a picture of Tim, taken by Lindsey Kuhn at the "We=3" show, which took place at Andenken Gallery in Denver.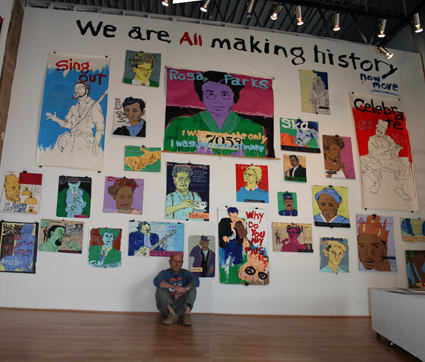 07/October/2008
Tim will fly to England this thursday to spend most of his time working with Matt Stokes and Alistair Anderson in Newcastle.
The Temporary Services book will debut on November 15 in a book party at Domy Books, in Austin.
The Emancipet Calendars will debut on Nov. 13 and Tim is also part of this book.
There's a new solo art show in Pitsburgh the first of April 2009 at Zombo Gallery.
Below you'll find the tryptich made for the "We=3" art show that opened on October 3rd at Andenkin Gallery.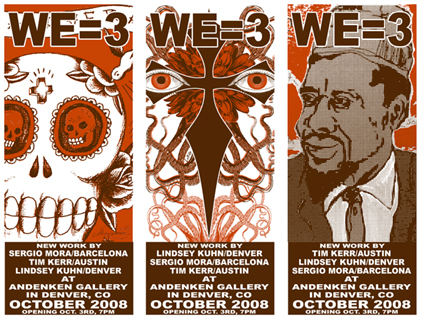 26/August/2008
The fine folks at Temporary Services are doing a book on Tim for the fall! Also Tim is doing the cover for This Moment In Black History's 7" titled "Raw Black Power". He also will be playing on and finishing mixing the Silver Lions 20/20 recordings and doing the art for another cover for their new split 7" as well.
Tim will be going to Ireland between 1-14 Feb 2009 as a guest playing old time music with the Pine Hill Haints. The good people at Stitchy are putting together the shows and Beth and Tim, along with good friend John who will be filming the whole mess, are pretty excited about the trip and getting to play music with alot of people while over there and working on art.
The book that was put together of his show in Duseldorf is almost ready. They are working on the slip covers right now. Write to Slowboy for info...
October 3rd Tim will be in Denver at the opening of the art show with Lindsey Kuhn at Andenkin Gallery.
Matt Stokes is working on two projects that he has asked Tim to help with. One is about the DIY scene and its late 70s roots in Austin that will exhibit at the ArtHouse in Austin Jan 2009 and then travel. The other is on the Camden Folk Society which might have Tim coming over to London this fall.
Rich Jacobs has a traveling skate zine show "there is xerox on the insides of your eyelids" that Tim is a part of. The music they have been doing may be coming out soon.
Tim has a show up at the YardDog Gallery in Marfa right now (July/August 2008) and Tim is honored to be asked to be one of the artists to help out Emancipet.
Domy Books has asked Tim to do an art show next May (2009) and he have asked Bill Daniel, Rich Jacobs and Cynthia Connolly to all be part as well.
21/January/2008
From Tim:
Art news updates:
I will be part of a group show at Gallery Lombardi that opens in march here in
Austin.
Lindsey Khun has asked me to be part of the show he is having in Denver in the
Fall.
I just did a big murral of Doc Boggs for Mike at Sweatbox. I think its the biggest thing I have ever painted to date.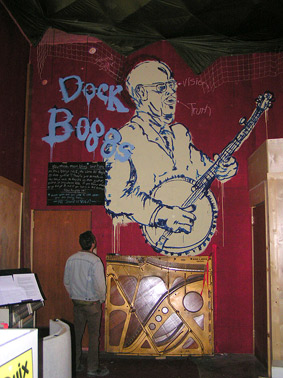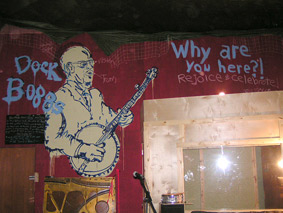 I am waiting on word right now if I have been one of the folks chosen for an artist residency at the Museum Of Modern Art in Dublin. If I get accepted, I will be in Ireland for the summer! (I hope I hope!!!)
The Fecal Face site and the Needles and Pens site have fotos and blogs up on
the show that Rich Jacobs and I had in San Francisco. It opened in December.
There is also blogs and fotos on the Fecal Face site about the group show they
just had here at O Kay Mountain. On that blog, there are photos of our house
and where I paint. And while on that site go to the podcast of Rich and I. There is also photos and a youtube clip of the show in San Fran up at Needles and Pens site.

I also want to give a shout out and a big THANK YOU to Skyler Fell who fixed my
button accordion! and Andrew from Needles and Pens who drove me to her shop
(AccordionAppocolypse)... also Warren for the return trip.
the story (sad smile)...Friday was rainy all day and I made the mistake of wearing my desert boots with the creepe souls. Both Rich and I were loaded down with art and instruments. We were on the bus and it shifted into a gear and sort of shot forward and i slid and fell back and snapped off the wood bar under the buttons on my accordion. It was pretty heartbreaking since its the most expensive instrument I have ever bought. I took it to a woman there (Skyler Fell) and she fixed it overnight! and I had it in time for the show and was able to play with my friends and the Irish session I had set up for the show! (thanks Daniel for helping with that!) Really great. Its got a battle scar now but that gives it character and soul
(big smile) happy ending!
Slowboy is doing a book on the solo show that happened in Germany in October.
They also have fotos up on their site of the show.
Music updates:
The MonkeyWrench record will finally be out on Birdman Records late Feb. The
date had been Feb.12 but now its a little later in the month. There is talk of
shows but until I find out about Ireland, I can't commit to anything for the
summer.
I am now part of a music collective known as "If Bricks Had Wings". Our first "show" was january 12th , at the opening of the group show at O Kay Mountain.John has fotos of us up at his blog on the Fecal Face site. We will be playing March 13th at the Gallery Lombardi show.
There are two dark videos up on YouTube of the RioRita sessions that have been going on here in Austin on tuesday.These were shot on New Years day and the sound is great and thats whats important ... not the folks playing but the music! (smile) here is the info my friend wrote up when he put them up on that site:
"The quality is pretty poor, but just as well, we don't want to scare the children and small animals. I've listed everyone's name in Irish to protect the innocent... erm, I mean guilty."
Sugar Hill.... http://www.youtube.com/watch?v=-2nrYeNeWh4
Liza Jane.... http://www.youtube.com/watch?v=f3nD0tirG5w
When you listen to this, you will get a good idea of what If Bricks Had Wings
is doing.
I will be going into the studio (Sweatbox) next weekend with Kyle from SugarShacks new band called the Welfare Mothers (i think thats the name?) The Dexateens (Ala.), the Crazed Farmers (Slov.), and Chet and Craigs new band
Silver Lion's 20/20 (which I am doing the covers for as well) ... all want me to record them at some point in the near future.
The stuff I did with Rich Jacobs may be coming out and I will be recording with If Bricks Had Wings soon.

Note: Spammers "fished" the website's e-mail address so I had to delete the old e-mail account and created a new one: web (at) timkerr (dot) net. If someone didn't got a reply in last months, please e-mail again. It's possible that it got flooded by spam e-mails. thanks.
21/July/2007
Although the website has been on hold for almost a year Tim has been busy as usual. Painting and learning Irish and old time tunes took most of his time.
In the last months "The Loop" (a dance piece with music composed by Tim for the Kathy Dunn Hamrick Dance Company) was performed on June 10th and the One World Theatre in Austin, TX.

There was an art show at the Webb Art Gallery in Waxahachie, TX.
Tim and Rich Jacobs played music at the closing of the group show that Rich curated at the Cinders Gallery, in New York, that Tim and his wife Beth also took part in on Feb 17.
In the upcoming months more action will follow in the art field. On August 30th, Tim and Maldon Meehan will have an art show at the Alberta Street Pub in Portland, Oregon, called "Old Truths". If you live in Portland the Alberta Street Pub is located on 1036 NE Alberta Street.
On October 20th Tim will be in Dusseldolf for the opening of a solo art show to be held at Galerie Slowboy. Later on (December 8th) Needles and Pens, in San Francisco, CA, will hold another art show with Tim and Rich Jacobs art.
If you're into skate, you'll like to know that Tim designed 3 skateboards for Clique and one for Zorlac. Check their website for more info.
In the music field Tim will be recording the Chooglin', from Minneapolis, Minnesota, in the fall at the new Sweatbox Studio. He was also invited to get in the studio with The Dexateens again sometime soon, after doing an amazing job in both Dexateens self-tittled debut and "Red Rust Rising" albums released by Estrus Records. Check their myspace pages and make them your friends (smile).
Monkeywrench's new album titled "Gabriel's Horn" is not out yet, but word is that it will come out soon on Birdman Records.
Total Sound Group is pretty much on hiatus indefinitely. No news on what will happen to the recordings of their second album.
There is still talk of putting out a recording of Rich Jacobs and Tim.
Still in the music camp Tim has been spending most of his energy learning Irish tunes on the button accordion and old time tunes on the banjo (clawhammer not bluegrass) If you are in or around Austin every Tuesday starting at 8 pm, Tim and some friends meet to play Irish and old time music at Rio Rita.

28/August/2006
In conjunction with the Touch and Go 25th Anniversary Block Party, Chicago art gallery, Open-end, will be hosting an exhibition of visual art by the same artists gracing The Hideout's block party stage on September 8-10. Twelve Touch and Go / Quarterstick Records artists accepted an invitation to pack a few canvases alongside their instrumental cargo and hang them in open-end's space on 2000 W Fulton Ave from September 4-8. The assortment of pieces on display will include painting, sculpture, photography and Mekon art (yes, it is a newly certified genre). The list of artists contributing to the event includes the following: Jon Langford (Mekons), Eric Bellis (Rico Bell / Mekons), Tim Kerr (Big Boys), Mick Turner (Dirty Three), Bianca Casady (CocoRosie), Pall Jenkins ( The Black Heart Procession), Tom Greenhalgh (Mekons), Tara Jane ONeil, Sam Coomes (Quasi), Tim Harriss (Kepone), Jeff Mueller (Shipping News), Jason Noble (Shipping News). Open-end will be open on weekdays preceding the Block Party-Monday, September 4 through Friday, September 8 from 9-6 pm. For more information on the art space (parking, directions, etc.), call (312) 738-2140.
Another group show hosting Tim's art will take place at the Hyde Park Art Center (Galeries 1 & 3) in Chicago on October 15, and it will be called "Interstellar Low Ways - Pathways to Unkown Worls: Sun Ra, El Saturn of Chicago's Afro-Futurist Underground, 1954-68". The show will run until January 14th 2007.
Other art shows include a solo show at 2040 Gallery, in Austin, starting October 21, a group show called "Painting for Music is a Better Noise" to be held at P.S.1 Contemporary Art Center , in New York, from October 22.
In the works aresolo shows in Birmingham, Alabama, and group shows with Rich Jacobs.
There are a few galleries on line selling Tim's art now. Please check the following art dealers: Foundation Gallery, 96 Gillespie Gallery, Yard Dog Gallery.
The long awaited new MonkeyWrench album, titled "Gabriel's Horn", will hopefully be released on Birdman in March 2007.
02/May/2006
Total Sound Group play a warm up show for All Tomorrow's Parties festival at Beerland thursday May 4th. Show starts at 10 pm. The band plays the ATP festival on May 12 at 7 pm, within the day curated by Mudhoney.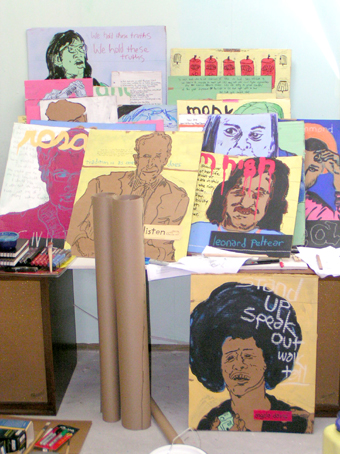 These are most of the paintings that will make it to "a toast to the people", a group show featuring the art of Tim Kerr and Rich Jacobs to be held at 96 Gillespie gallery in London. The show runs from May 12 to June 4 2006.
The same day Total Sound Group play at Beerland, another solo show opens in Portugal. "Sight On Sound" solo art show opens May 4th at Casa das Artes, in Famalicão, featuring works using record covers and 12" vinyl records. Show ens May 31st.
12/April/2006
Tim is now a part of the print project "Said and Done". They are trying to increase the size of the show and have as many talented artists/designers involved, so if interested please get in touch with them via their website.
96 Gillespie gallery in London present "a toast to the people", a group show featuring the art of Tim Kerr and Rich Jacobs. The show runs from May 12 to June 4 2006. At the same time the Total Sound Group will play at All Tomorrow's Parties festival.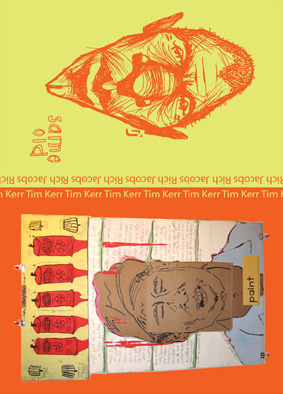 01/April/2006
"Sight On Sound" solo art show opens today featuring works using record covers and 12" vinyl records. It's in Lisbon, Portugal, at Trem Azul jazz store and it will be held from April 1 till the end of the month. Afterwards it will be help at Casa das Artes, in Famalicão, Portugal, from the 4th of May till the 31st.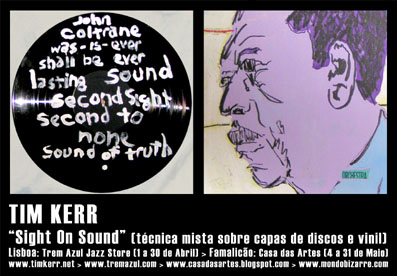 09/February/2006
Poison 13 will be playing a reunion show to help raise money for Sweatbox Studios (another fire happened this weekend in the building that has been hosting the studio!). The show will take place at Emo's on friday 24th. Other bands playing include Knife in the Water, The Meat Purveyors and Possessed by Paul James.
Total Sound Group will also be playing a warm up show in May right before the band fly to England to play at All Tomorrows Parties festival.
Tim has three new art shows coming up. First will be "Sight On Sound" in Lisbon, Portugal, at Trem Azul jazz store in April (1-30), then a show with Rich Jacobs at London's 96 Gillespie Gallery in May (to coincide with All Tomorrows Parties festival) and Los Angeles in June, with Russ Pope. Currently, he has some paintings on "Think that thought, a lot" group art show at New Image Art Gallery, West Hollywood, CA.

19/November/2005
Total Sound Group will have a rare apearance outside the US. The band will play in England at The United Sounds of All Tomorrow's Parties festival in May 12/13/14, 2006. Total Sound Group's night will be curated by Mudhoney and this is your one and only chance to see them live as the band will not play any other shows in Europe.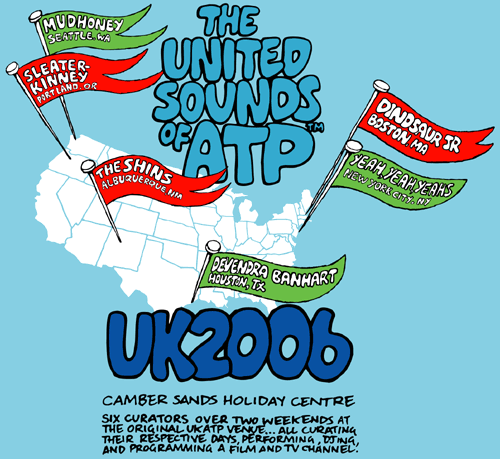 19/November/2005
The Juxtapoz 2006 Group Show will take place on March 24th & 25th 2006 and it will be a two night festival that will include performances from The Melvins at both openings. The show is presented by OX-OP and will be at two locations in Minneapolis (OX-OP & SOO Visual Arts Center) and Tim was invited to participate with some of his art.
He was also invited to participate in a print project". Entitled "When it's All Said and Done", that was created by John Antoski and Dustin Koop. The project is to create a series of 60 original prints, and have 60 selected artist from around the globe collaborating. The goal of this book project is to feature the individual artists style, as well as push the creative art practice through collaboration. The final piece will be published on line, as well as a one off artist book will be created that will be featured in a gallery show in Monteal, in 2006.
Tim is going to do a t-sirt design for Maximum Rocknroll Radio. MRR Radio is where it all began - Tim Yohannon started the show in 1977 and it grew into a weekly syndicated show, the MRR comp LPs, and the fanzine as we know it today. Nowadays the show is an Internet download/podcast that's syndicated on lots of stations and other websites.)
The Grease Monkeys record that Tim recorded in Scotland, is being mastered this week and should be out soon. He finished 7 songs last week with Those Peabodys at Sweatbox.
Both Monkeywrench and Total Sound Group new records were re-scheduled to be released sometime next year by Estrus.
Speaking of Total Sound Group, their website was redesigned by Scott Pellet, the guy who runs the Big Boys website, and is now back online.
In the art field there is already talk of art shows in LA and Portland in 2006.
05/September/2005
"Way Up Under the Radar", Tim's upcoming solo art show, will open Friday October 7th at End of an Ear record store (2209 South First Street) in Austin, TX.
Total Sound Group regret to inform that they will not be able to play at Emo's, Austin, TX on October 20th. However, this all ages show will still happen with with DMBQ, Fatal Flying Guillotines and Camp X Ray.
The Gospel Swingers had their self titled record, that Tim produced in 2002, finally released by Lonestar Records. This 180g vinyl only release is a limited edition of 500 copies.
14/September/2005
Needles and Pens in San Francisco will host "Elevation", a group art show featuring the works of Tim, Bill Daniel and Vanessa Renwick. The show opens Saturday, September 17th, and it's stop #12 on the Mission Art Walk. Both Beth and Tim will be there.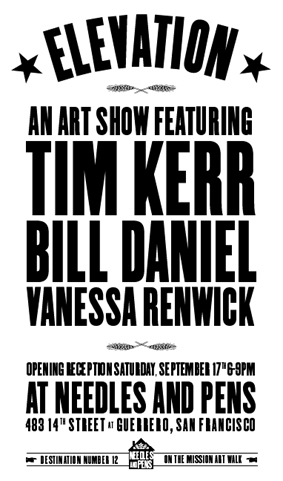 19/August/2005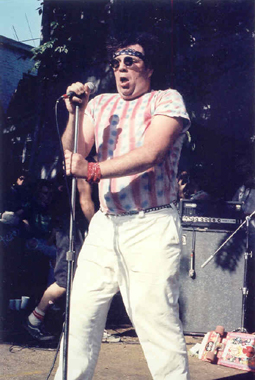 Randall J. "Biscuit" Turner (1949-2005)
From Tim and Beth:
"You guys... I will try to get to everyone as soon as I can but I am in Scotland for a week and a half recording a band. I just turned on the computer and got my mail and was overwhelmed with the news and the love from all of you. I think that if you want to celebrate his life... be creative... We all have it in us. We both appreciate everyone's thoughts and concerns for us. We will celebrate the man he was and the man he could have been. I'm sorry for this being a mass e-mail but its all we both can do at the moment. Much love and respect, Tim and Beth"

15/August/2005
Tim will have a solo art show that will open Friday October 7th in Austin at End of an Ear record store.
The show at Camp Fig curated by Tim was a big success! A lot of fine folks contributed to this and Tim is really proud of it. He wishes to thank everyone, especially Rich, Katie, and Lee. Camp Fig have pictures of it up on their website.
The "Boxing Show" went really well at YardDog and is still up, featuring, among others, the art of Tim, Jad Fair, Scott Griffin, Paco Felici, Jon Langford, Tom Russell and Joe max Emmimger.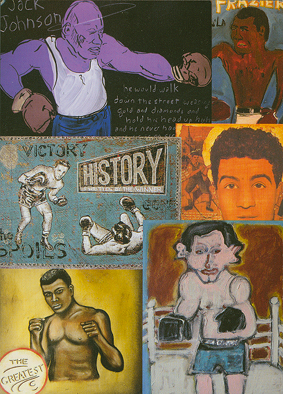 Needles and Pens in San Francisco asked Tim to show his art there with Bill Daniel and Vanessa Renwick. The date for that opening will be Saturday, September 17th, and both Beth and Tim will be there.
Last weekend (August 11-14) Tim was at Sweatbox with Those Peabodys. Wednesday, August 17th, Beth and Tim will leave for Scotland to record the Grease Monkeys. Tim's great grandmother was from there (great grandfather from Ireland) so he's pretty excited and will have some days off after recording to see the sights!

September 22nd and 23rd, Tim may be in Sweatbox again with Dave Bessenhoffer's (The Blow Up, The Gimmicks) new band called New Fangs. Thursday, October 20th, Total Sound Group will be playing an all ages (!) show with DMBQ, Fatal Flying Guillotines and Camp X Ray at Emo's, is Austin, TX.

Scott Pellet, the webmaster of the great Big Boys website, is working on a new site for Total Sound Group that will be up soon.

As stated earlier the Monkeywrench record is done. It's called "Gabriel's Horn" and here is the idea for the cover, designed by Tim. Tentative release date is set for November 8th, through Estrus. The Total Sound record now has all the horns on it and is almost done!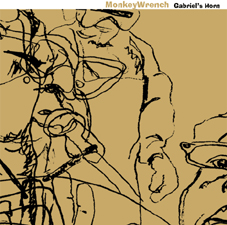 Tim went to see the Minutemen documentary ("We Jam Econo - The Story of the Minutemen") the other night. "It's really cool and everyone should go And PAY ATTENTION! to what they are saying the "definition" of punk rock is/was. (big smile)" Tim

01/August/2005
"A friend of mine, Dixon, is now gone. Sad because his light was a great beacon to all those lost in the sea of sheep mentality. Proof that anyone reading this needs to celebrate their friends and lives at all times because you never know who is leaving out the back doors, front doors, windows, etc... at any given time. Me and a bunch of friends are having an art show at Camp Fig that opens this Saturday at 7 pm. If you are close to the area... please come... bring your friends and celebrate." Tim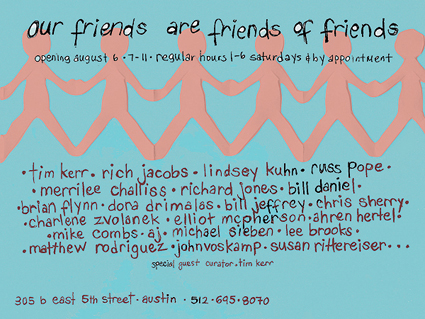 03/June/2005
Bill Daniel will be showing his film "Bozo Texino", a film/historic document of rail yard writers, on June 12th in Austin, TX., at Beerland on his way to the debut showing in LA on June 15th at the Los Angeles Redcat Art Center in conjunction with Margaret Kilgallen's art show. Tim did the music for it.
Tim will have some of his art at the first annual 'Incitos Civitas' art/music exposition, in Corpus Christi, TX. Opening will take place on Saturday July
30th.

There's an upcoming group art show at Yarddog gallery, devoted to the theme "Boxing" and Tim did three paintings for it. The "Boxing" show runs July 16 - August 28.
Another band is most likely to be added to the studio work section. They are called Those Peabodys, and are schedulled to hit Sweatbox Studios with Tim in August.
09/May/2005
The new Monkeywrench album was finally finished last weekend. No name or release date was settled yet, but it's most liketly that the band will play a few shows around the date of it's release. More news on this soon.
21/April/2005
The recordings of the new Total Sound Group record are doing great. Tim said that "the new songs are leaning more towards the "Friends are Friends" sound. We are going back in this week to do stuff and then we will sit on it until end of July when Ben gets back from his travels and go in with whatever else we decide it needs after listening and add horns, etc... and mix. We are really happy with what's coming out and at this point we have over 40 minutes worth of music. In the end of July we will be finishing and mixing the Total Sound Group stuff."
After finishing the Total Sound Group record Tim will be recording some acoustic stuff with Rich Jacobs and Koen under the name Press Play (working name).
Tim will be in Seattle and Bellingham the first week of May. First he will be helping mix 3 or 4 new songs from Monkeywrench to complete the new LP for Estrus. Then he will be in Bellingham to record more stuff for the '76 Charger. In August 17th Tim and beth will head to Scotland where Tim will record the Grease Monkeys.
In August Tim will have a group art show at Camp Fig, in Austin, TX. So far, besides Tim, there will be works by Rich Jacobs, Bill Daniel, Michael Sieben, Lindsey Kuhn, Brian and Dorra and alot more friends. Press Play will be playing at that opening.
"An Extraordinary Day", Tim's third dance piece that he wrote for choreographer Holly Williams in 2003, was posted in the downloads page. "Las Historias", another dance pice he wrote for Holly Williams was premiered on April 9th and 10th at the Lobero Theatre, Santa barbara, CA. The "Spin" dance piece composed for coreographer Kathy Dunn Hamrick, was also premiered on April 9th and 10th, in San Francisco, CA, and will have it's first Austin showing on April 30th-May 1st at the State Theatre.
There's a new set of photos from Tim's house taken by Rob Filardo (The Priests) in the Gallery section.
Yard Dog, in Austin, TX, has some of Tim's new paintings for sale on their site.
A new interview with Tim was published in Verbicide magazine and was added to the Press section.
16/April/2005
Total Sound Group started the recordings of the new album yesterday at Sweatbox. It will be released on Estrus Records who settled the release date for October 11th, 2005.
There's a new compilation called "Superfuzz OST" on LowFly Records featuring a track by Monkeywrench. "Superfuzz" is a weekly comic strip dedicated to the life of Paiva, a record store owner and rock'n'roll lover. Other bands in the compilation are 5.6.7.8's, Soledad Brothers, The Dt's, Buff Medways, etc.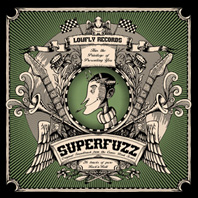 There's a new set of live photos from Poison 13 taken by Joe Marchi in the Gallery section.
Swamp has made two sets of prints by Tim dedicated to Jazz (John Coltrane, Pharaoh Sanders, Albert Ayler) and Skate (Tony Alva, Jay Adams, Stacy Peralta)
| | | |
| --- | --- | --- |
| | | |
| John Coltrane | Pharaoh Sanders | Albert Ayler |
| | | |
| Jay Adams | Tony Alva | Stacy Peralta |
A new Jack O'Fire interview from Spontaneous Combustion magazine was added to the Press section.
31/March/2005
"I got the sad news that Hideaki Sekiguchi, who we all knew only as Billy of Guitar Wolf died of a heart attack today. Both Beth and my hearts go out to his friends and family. He spoke the joyfull universal language of music and he will be missed." Tim
20/March/2005
Two new sets of Jack O'Fire photos, taken by photographer Bill Dozer at the Blackout Records and Empty Bottle (Chicago, IL), were posted in the Gallery.
"Breakin' It Down", the new Midnight Evils record produced by Tim, is out March 22nd on Estrus Records. More info in the Studio Work section.
The recordings of the new Das Boot record will take place at Sweatbox from tomorrow (March 21st) until wednesday (March 23rd). One more band was added to the recording schedule: it's called Grease Monkeys, they come from Glasgow (Scotland) and they are likely to enter the studio in their hometown with Tim in August.
17/March/2005
"My dads grandfather was born in Tyrone, Donegal county, Ireland. He went to Edinburgh, Scotland, to study medicine and met my dads grandmother there. Happy St. Patricks Day! This is a painting of Seamus Ennis who was an uilleann pipe player and collector of stories." Tim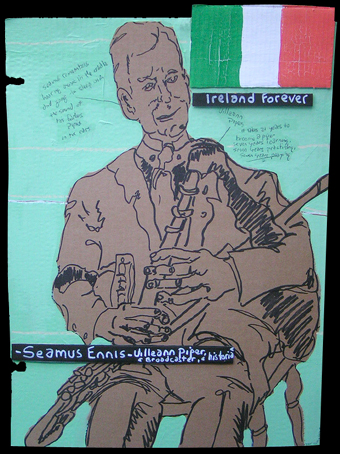 The new "Move" group art show opens today (March 17th) at the Clementine Gallery in New York. The opening is from 6-8 pm andthe gallery is located at 526 West 26th St, Suite 211 (between 10th & 11th Aves.) Besides Tim, there will be scores of artists from around the world represented, including Os Gemeos, Bert Queiroz, Eddie Janney, Cynthia Connolly, Rich Jacobs, Hisham Bharoocha, Jordan Isip, Pushead, Pat Graham, Daniel Higgs, Jeff Winterberg, Josh Wildman, Abby Portner, Mark Gonzalez, Mark Borthwick, Jim O'Rourke, Hiroshi Kimura, Chris Shary and many others.
Don't forget that Total Sound Gropu play Saturday, March 19th at Sound On Sound record store (on 53rd Street, Austin, TX) around 6 pm. Admittance is free. Also playing is japan's finest and label mates DMBQ.
28/February/2005
The good people at Secret Handshake Designs, from Chicago, IL, have a series of artist t-shirts available for purchase. One of them has a design by Tim in a homage to Sun Ra (see image below). While you're at their website, be sure to read the small, but cool, interview they posted in Tim's page.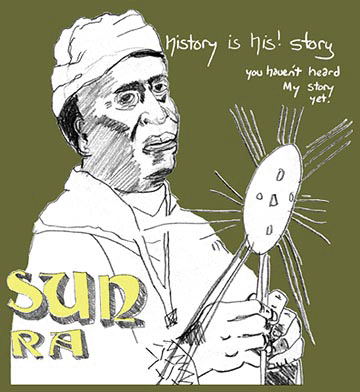 25/February/2005
In the last issue of Arthur magazine, from New York, Byron Coley and Thurston Moore included Tim Kerr in their "Bull Tongue: 80 Goddamn Good Things of 2004" column. This is what they had to say: "19 - TIM KERR 's paintings. After many years focusing mostly on things musical, Austin's greatest citizen has returned to painting, and the results are fantastic. His portraits of musicians and radical cultural figures have great powerful uses of color and form, all underpinned by strong political and musical conviction. Great shit.". A downloadable pdf version of the complete issue can be found here.
Twenty two new paintings were added added to the Art section of the Gallery and more photos were added in Tim's photo gallery, courtesy of phographers Aubrey Edward and David Earl Noe.
22/February/2005
Total Sound Group will be recording in April at Sweatbox the follow up to "The Party Platform… Our Schedule is Change!", their first album released by Estrus, which plans to release the new record on October 11th, 2005. Don't forget that Total Sound Group will play one of their rare gigs on March 19th at Sound On Sound record store (on 53rd Street, Austin, TX). The show has free admittance, starts around 6:30 pm and label mates DMBQ, from Japan, are also on the bill.
The Milan art show tentatively scheduled for March did not work out, but Tim and Beth will attend the opening of "Move 13, on March 17th, at Clementine Gallery in New York. In March Tim will have some paintings at a group art show to be held at Yard Dog, in Austin, TX. An art show featuring works of Tim, Rich Jacobs and Bill Daniel will happen in August at Camp Fig, in Austin, TX.
Lindsey Kuhn and Tim did a series of prints called "Dogtown Forever", which will be available soon at Conspiracy Boards.
Chicago's Secret Handshake Designs are doing a series of artist t-shirts and invited Tim to do some designs.
In the studio field, Tim will record Das Boot from Japan at Sweatbox, on March 21-23, then he will be back to Bellingham, WA, in late April to record more of '76 Charger and also try to mix the last of the Monkeywrench stuff, that will make the follow up to 2000's "Electric Children". In June Tim will fly to Croatia to record The Babies (June 26-29) and Crazed Farmers (June 30-July 3). Tim and Rich Jacobs will be recording some things together in August.
Tim is working on a new dance piece for choreographer Kathy Dunn Hamrick. It's his fifth dance piece and it will be performed in San Francisco in early April. Tim's second dance piece that he wrote for choreographer Holly Williams in 2003 was posted in the downloads page.
Monkeywrench will take part in the upcoming "Superfuzz: Original Soundtrack" compilation to be released by LowFly Records. "Superfuzz" is a weekly comic strip dedicated to the life of Paiva, a record store owner and rock'n'roll lover. Other bands in the compilation are 5.6.7.8's, Soledad Brothers, The Dt's, Buff Medways, etc.
08/February/2005
In the last couple of years, Tim has been writing music for choreographer Holly Williams. To some it will be a totally different approach from all the bands he has been in, but for those who know, its just another interpretation of Tim's work. The first piece he did was called "Freddie" and it is available for download here. The
other three dance pieces will be available in the following weeks.
Total Sound Group will be playing live March 19 at Sound On Sound record store (on 53rd Street, Austin, TX) around 6 pm. Admittance is free.
26/January/2005
The group art show that Rich Jacobs is putting up in New York, NY, will be at Clementine Gallery. The opening is on March 17, 2005 and it's one more element (#13) from a series of art shows called "Move". It closes on April 16 and Tim will be a part of it with 4 or 5 paintings. In August there will be a new art show at Camp Fig, from Austin, TX.
In June, when Tim goes to Croatia to record The Babies, there's also the possibility that he records a band from Ljubljana, Slovenia, called Crazed Farmers.
Issue #19 of Chunklet Magazine is out and includes a big feature on Tim, called "The Man, His House & His Stuff" written by Brian Teasley.


15/January/2005
January 29th Tim will be mixing Brotherhood of Electricity at Sweatbox. Ben "Snakepit" White (J Church) and Paddy (Dillinger 4) with others are doing some sort of project and invited Tim to help them record. This may be done at a house, on February 4-6.
March 17th there will be an opening in New York for a group art show that Rich Jacobs is putting on. Tim will be part of this show, so more info on this soon.
Back to Sweatbox on March 21-23, Tim will record Das Boot from Tokyo.
In April Holly Williams's dance, for which Tim did the music for, will be performed.
Tim will be in Croatia from June 26-29 to record local rock and roll combo The Babies.
Other things in the works are a tentative art show in Milan (Italy) andTotal Sound Group finally recording.
More photos were added to the Lord High Fixers, Monkeywrench and Tim Kerr galleries, courtesy of the following great photographers: Vutch, Wez Lundry, Bryan Hendrickson and Adam Vincent. Also, more flyers were added to the Big Boys, Monkeywrench, Jack O'Fire and Lord High Fixers galleries.
05/January/2005
Here's the flyer for the upcoming opening of "Move (twelve) - Raw Dogs".
19/December/2004
January 8, 2005 is the opening on "Move (twelve) - Raw Dogs", a group art show curated by Rich Jacobs. It will take place at New Image Art Gallery in West Hollywood, CA and it will feature Tim Kerr, Tobin Yelland, Larry Clark, Mofo, Ben Clark, Pat Graham, Gary Davis, Neckface, Matt Leines, Rotgut, Rich Jacobs and Theo Fitzpatrick, among others. Both Tim and Beth will be present in the opening reception.
01/December/2004
The opening of the 96 Gillespie art show was a success. Hope to have photos from London real soon.
In the meantime, if you live in Chicago, IL, you can visit "Drawing To An End" exhibition. Here's some info: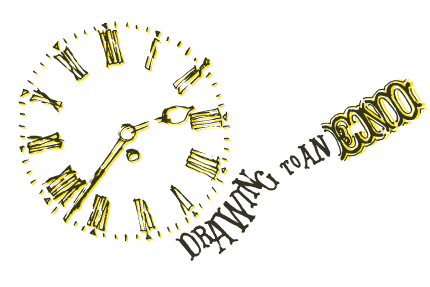 "Drawing To An End..."
December 03 - December 19, 2004
Opening reception: Friday, December 3, 6-10pm

Foundation Gallery opens below ground level with "Drawing to an End", an
exhibition of drawings related to time, featuring fifteen artists of
Foundation Gallery's "past, present and future".

Artists participating in the exhibition are: Frank Brenner, Nick Butcher,
Craig Dransfield, Chris Duncan, Justin Fines, Sayre Gomez, Dan Grzeca,
Tim Kerr, Russ Pope, Mark Price, Matthew Rodriguez, Jay Ryan,
Serigraphie Populaire, Patrick Walsh III, and Andrew Zbihlyj.

These artists have previously shown with the gallery or will exhibit work at
the gallery in the upcoming year. The matter of "drawings" has become a
subjective object and process and Foundation Gallery is proud to present
fifteen artists all with an unique perspective on the notion of the drawing.
Appropriate to the season, wrapping up another year, the artists were given
a loose, universal theme of time to work with. The theme carries on as we
are drawing to an end of the first full year for Foundation Gallery and
beginning our second exciting year of solo and group shows. Check our
website for updates www.foundation-gallery.org

Foundation Gallery, 700 North Carpenter Street BN, Chicago, Illinois 60622,
Telephone 312.860.0740

Open Sundays 1-5 and by appointment (One block south east of the Chicago / Milwaukee / Ogden intersection, Chicago stop / CTA Blue Line)
21/November/2004
According to Tim, the recording of Alex Cuervo's new band Brotherhood of Electricity at Sweatbox went really well. Mixing will take place in January. Today he finishes the recordings of Camp X-Ray, also at Sweatbox, which is more like his second home.
November 26th is the opening on "Move (eleven)", a group art show curated by Rich Jacobs. It will take place at 96 Gillespie gallery in London from November 27 to December 22, 2004. Tim will show some of his most recent paintings and he and Beth will both attend at the opening.
Here's the concept behing "Move":
"MOVE was originally created by Rich Jacobs as a zine that cross checked art, music, and ideas from the fringes of American society ie. skateboard culture, grafitti, street art, punk rock. Later Rich teamed up with Los Angeles curator Marsea Goldberg, founder of the New Image Art Gallery to launch his now legendary MOVE group exhibitions.
The MOVE shows have broken ground in uniting the most vital artists of the young American generation. Many have developed national and international reputations: Margaret Kilgallen, Barry McGee, Mark Gonzales, Shepard Fairey, Chris Johanson, Thomas Campbell, Michelle Lockwood, Eric White, Pat Graham and Chaz Bojoroquez to name a few.
The aesthetic is marked by broken boundaries between street culture, high art, skateboarding, illustration, graffiti, photography, painting & typography. Rich Jacob's has worked to tie these artists (from San Francisco, L.A., San Diego, Washington D.C., Orange County and New York City) into a powerfully cohesive movement.
Featuring many of the usual crowd: Barry Mcgee, Mark Gonzales, Thomas Campbell, Erika Borboa, Dalek, Ed Templeton, Tobin Yelland, Tim Kerr, Pat Graham, Cynthia Connolly & Cheryl Dunn; MOVE (eleven) delivers art by over 80 artists who are pursuing a running discourse with their own societies from within.
Expect wall to wall installation, a patchwork display of what's happening now, in America & over here.
Rich Jacobs was born in Long Beach, California (1972). Jacobs is an internationally acclaimed artist who has exhibited throughout the United States, Europe, Australia, New Zealand and Asia. He is also the curator of the on-going series of exhibitions titled MOVE. His work appears in magazines, publications, and on a broad range of media from fashion products, records and printed work. Rich Jacobs currently lives and works in Brooklyn, New York."
During December Tim split his time between writing the new dance piece for Holly Williams and painting for the upcoming art show at New Image Art gallery in Los Angeles, CA. that will open in January. December 3rd opens in Chicago, IL, "Drawing To An End..." a group exhibition of drawings related to time, featuring Foundation Gallery artists "past, present and future" including, among others, Tim Kerr, Dan Grzeca, Serigraphie Populaire, Frank Brenner or Nick Butcher.

December 17 Tim will be doing a Soul Party at Beerland, in Austin, TX.
01/November/2004
The downloads page if finally up. There you can find a small selection of Tim's favourite tracks from all his bands (past and present). More tracks will be posted soon.
Nine new paintings were added to the Art section of the Gallery. These will be in exhibition at Tim's solo show at Delilah's, that opened October 31st. November 26th Tim will be in London for the opening of a group show at 96 Gillespie Gallery. From December 3rd to 19th will be a part of the "Drawing To An End..." group show to be held at Foundation Gallery in Chicago, IL., featuring drawings related to time. In January Tim will also be a part of a group show at New Image Art gallery in Los Angeles, CA.
November 12-14 Tim will record Alex Cuervo's (The Now Time Delegation, The Gospel Swingers, This Damn Town) new band at Sweatbox. There he will also record Camp X-Ray from November 18-21. In May 2005, it's likely that Tim will be going to Croatia to record local band The Babies.
Between November and December Tim will be working on the soundtrack for "Bozo Texino", a film by Bill Daniel, and he will also be finishing a new dance piece for Holly Williams.
29/October/2004
Tim's solo show at Delilah's opens Sunday, October 31, on Halloween night. Tim will be DJing a "soul party" the opening night, so don't miss it! Delilah's is located at 2771 N. Lincoln [on the east side of Lincoln Avenue, a few doors south of the intersection of Racine (1200W) and Diversey (2800N)], in Chicago, IL and can be reached by phone at (773) 472-2771.
09/October/2004
06/October/2004
05/October/2004
05/August/2004
02/August/2004
"We made it in at 4:30 this morning from Denver (18 hour van trip) and yep ... I'm at work. (smile)
The show went well. There was another scooter related show going on at the same time so the "expected crowd" was somewhat divided. We showed up at 4 to load in and sound check but ran into the age old "rule" that the headliner HAD to sound check first, even though we were all there and in the middle slot so that our stuff was moving no mater what. We were there for over an hour before the headliners showed up and then it was almost another hour before we did get to sound check which meant I missed the main part of the art opening I was suppose to be at. The sound guys were nice enough to let us sound check and from what I heard, the other bands sounded great so they did a good job with running the sound. The reaction to us was good ... part really really into it, and a bigger part really really wondering what the hell was going on. (smile) I was informed after we played that the sound people were trying to stop us, because we had gone over our "allotted" time, but gave up. (smile) The club was nice but the stage was too high (though I did finally jump off) and it was divided into these levels with guard rails… Not a very 'we are all in this together' kinda vibe. At the end of the show we were told somebody is gonna get seriously hurt if you don't shut the side door which opened to the parking lot where our van waited to be loaded up.
We were then told that the neighbours would complain about the music... which my answer is ... "the show is over! turn the fucking 'adult rock' off while you are picking up cords so we , can open the door".... Which I didn't say, but thought. We were then told we had to take our equipment out the front, which meant carry a 400 pound Hammond organ up and down levels ..."but dude ... if you go to the other side there are ramps between the levels!" Yes words were said and we got the hell out of there. Pretty fucking ridiculous (!) and one of the strong reasons for not wanting to play in clubs anymore. The Mile High Mayhem folks did a really really great job and had rented out the theatre for a night. I was told by the friends we were staying with, that that wasn't the usual sound guys at that club and that the place IS a really great place to play. They did let us sell our stuff without taking a percentage which was really cool.
The coolest thing were all the really great scooters! Some really really nice Lambrettas! The Mile High folks were really great and the people I talked to at the show were nice, the REVO gallery people were really great! And I wish we could have played in their space instead, where it would have been all ages..... AND… AND I SKATED!!!!!!!!! (really big smile!!!!!)
Now remember I have not really skated since I broke my leg. I have kinda skated/slid around down the hall of Sweatbox, but that is really it. We took our boards (3 of us skate in this band) because we knew that Denver had a lot of free cement parks... which they do!!!!!
On the way we stopped for gas in Lubbock right next to a good sized skateable ditch. I took it slow and rolled in and right off felt really awkward .When I got to the other wall and slid I could tell my leg just wasn't working right ... damn .... I then skated back to the van on the flat asphalt, and the knee I was pushing with went weak, which sent all my weight on one leg and I nearly went over the front of the board. I was not a happy camper. The next morning we go to the first park that had a really great banked area (my favourite thing to skate!), but I chickened out because I was still a bit freaked out from the day before ... BUT.... after watching everyone skate I was determined to skate again if only just to carve and lip slide for the rest of my life... When we got back to Lindsey's warehouse (SWAMP) I skated on the flat floors for a lot of the day. After the first 3 or 4 back and forth runs /slides ... it started feeling natural again and my knee wasn't giving out. I was determined to skate a banked wall so the next day we went to another park with banks and... I SKATED!!!!! .... granted I took it easy and didn't even lip slide yet but it felt natural again and I was back surfing in my mind doing some cess slides etc... So I was happy!
Overall it was a great trip (!) and we really are thankful to the people that helped out."
Also, here's some artwork done by Lindsey Kuhn, specially for the ocasion.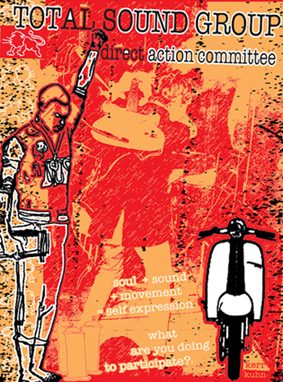 21/July/2004
20/July/2004
19/July/2004
18/July/2004
03/July/2004
It's today! Total Sound Group will be back on stage to play in Austin. Don't miss this if you're in the area. It will be the "Dependence Day" party to be held in a warehouse at 2000 7th Street, with free admittance. I got this info of the event: "There is a large boat that will be rocked as Gorch Fock is playing on it. There will be beer, but bring whatever you think you should. Attic Ted will be there wearing masks and rocking out! Total Sound Group Direct Action Committee will be there rocking out! A party! It's near the post office on south 5th and West Mary. From the post office go west on Mary, towards lamar and the train tracks. Before you get to the train tracks, turn left!!! Go that way until you see the party. Starts early, like 6pm I think. Goes til 11pm. This is going to be a big, bad ass weird Austin party!!! Don't miss it!!! Gorch Fock has a lot of surprises in store. You want to see it."
Also, don't forget that Total Sound Group will play July 31 in Denver, CO, at the Mile High Mayhem. As part of the Mile High event Tim will have a solo art show at the REVO Gallery opening that very same day.
Anothet solo art show will be held at Yard Dog, in Austin, TX, opening September 11. On October 31 (Halloween day) another solo art show will be held at Delilahs, in Chicago, IL. Tim will also be DJing that night at the same venue. November 26 Tim will be in London at the opening of a group art show at 96 Gillespie gallery. Other shows for art and Total Sound Group are in the works, so stay tuned!.
Between June 23-29 Tim was in New York to record The Priests, then back to Austin he will record Brodeo at Sweatbox from July 5-10 and Defenestration Unit from July 16-18 at the same studio. In August he will be in the studio again with The Dexateens, in Alabama (5-10), then in September Tim will be in Bellingham (2-7) to record the '76 Charger.

22/May/2004
02/May/2004
15/April/2004
06/April/2004
23/March/2004
23/January/2004
Tim is djing for a Beerland benefit saturday January 24th.
The dance piece he did the music for ("An Extraordinary Day" by Holly Williams) will be performed at the end of this month as part of the Sharir Dance Company show.
February 12-15 Tim will be recording This Bike Is A Pipe Bomb at Sweatbox.
One of his art pieces will be in a show of Rich Jacobs work in Philadelphia.
March 25th Tim will be in Seattle recording The Earaches at Egg Studio, then he'll stay there a week to work on the new Monkeywrench album and attend the opening (April 3) of the group art show he's participating at the Pharmacy, in Portland.
Speaking of art, one of Tim's pieces will be in a show in Austin during SXSW at the Lombardi Gallery.
April 16-19, he will be recording We Talked About Murder, again at Sweatbox, and on May 12-18 he will be recording the The Dexateens in Mississippi, at the Moneyshot Studios, where most of the stuff on Fat Possum is recorded. May 22 is scheduled to mix We Talked About Murder.
12/January/2004
Tim just returned from Brazil where he recorded The Butchers Orchestra, saw Os Gemeos and Nina graffiti work and bought several samba records. Also went to the beach and the mountains and loved every minute he was there. No dates were given for the release of The Butchers Orchestra CD, but i'll try to keep you updated. Here's a photo of Tim in Brazil. (photo: Psycho)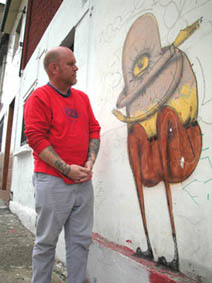 Next sunday (January 18) Tim will mix the Dirty Sweets. At the end of the month his dance piece will be performed. Then it's paint, paint, paint... He will have some art pieces in Philadelphia, Austin and Portland.
After this there's more studio work to be done with Earaches, Dexateens, We Talked About Murder, Cynics, Fireballs of Freedom, Total Sound Group and Monkeywrench.
19/October/2003
Tim was in Seattle a couple of weeks ago mixing Dt's debut album and getting together with Monkeywrench. The result of this reunion was two and a half songs. The album is scheduled for an Estrus release on April 6th 2004 and Tim told me there might me a couple of Monkeywrench shows in the northwest in December.
On October 4th Tim was in the studio helping local all female band Jackie Ono, and on October 10th, Tim DJed at Beerland on a benefit for Pat from The Riverboat Gamblers.
Currently, his priorities are the dance piece he's writing for a coreographer and his paitings.
18/September/2003
After breaking his leg playing with Total Sound Group, Tim has recovered almost 100% and is ready for more action.
Late August Tim was in Seattle recording the debut album of The Dt's, the new combo from Estrus Records and former Mono Men and Watts guitar player Dave Crider along with singer Diana Young-Blanchard of Madame X fame, Phil Carter on drums and Patti Bell on organ.
September 25th and 29th Tim will be in Seattle mixing the Dt's stuff and getting together with Monkeywrench to start the songs to finish the new record.
November 1-4 Tim will be mixing and finishing up the Faux Jean (Minneapolis) record at Sweatbox
Model Citizen (Birmingham, AL.) will be at Sweatbox from November 12th to 17th recording a new album with Tim leading the sessions .
December 26th may see him heading to Brazil to record the Butchers Orchestra. More info on this soon.
In between now and the end of the year Tim will be working with new and old Total Sound Group Direct Action Committee recordings, doing a new dance piece for an Austin based choreographer.
In the art field he's been working on some paitings for an upcomming traveling show that will happen next year with Rich Jacobs. As this website is being constructed, there's a documentary about him being done. More info as I get it.
tim can be reached at:
moveonup2 (at) gmail (dot) com